VU Gallery
The Viking Union Gallery is a student-curated exhibition space sponsored by Western Washington University's Associated Student Productions. Our primary focus is to contribute to the artistic culture of Bellingham's community while promoting the artwork of local and regional artists.

For questions or concerns, please contact Carson McCully, the VU Gallery Director at as.gallery@wwu.edu
The physical gallery is located in VU 507 and is open Monday - Friday, 11am to 5pm while an exhibit is in progress.
---
UPCOMING/CURRENT SHOWS:
---
UNRAVELING: AN INSTALLATION BY MADELINE MOSER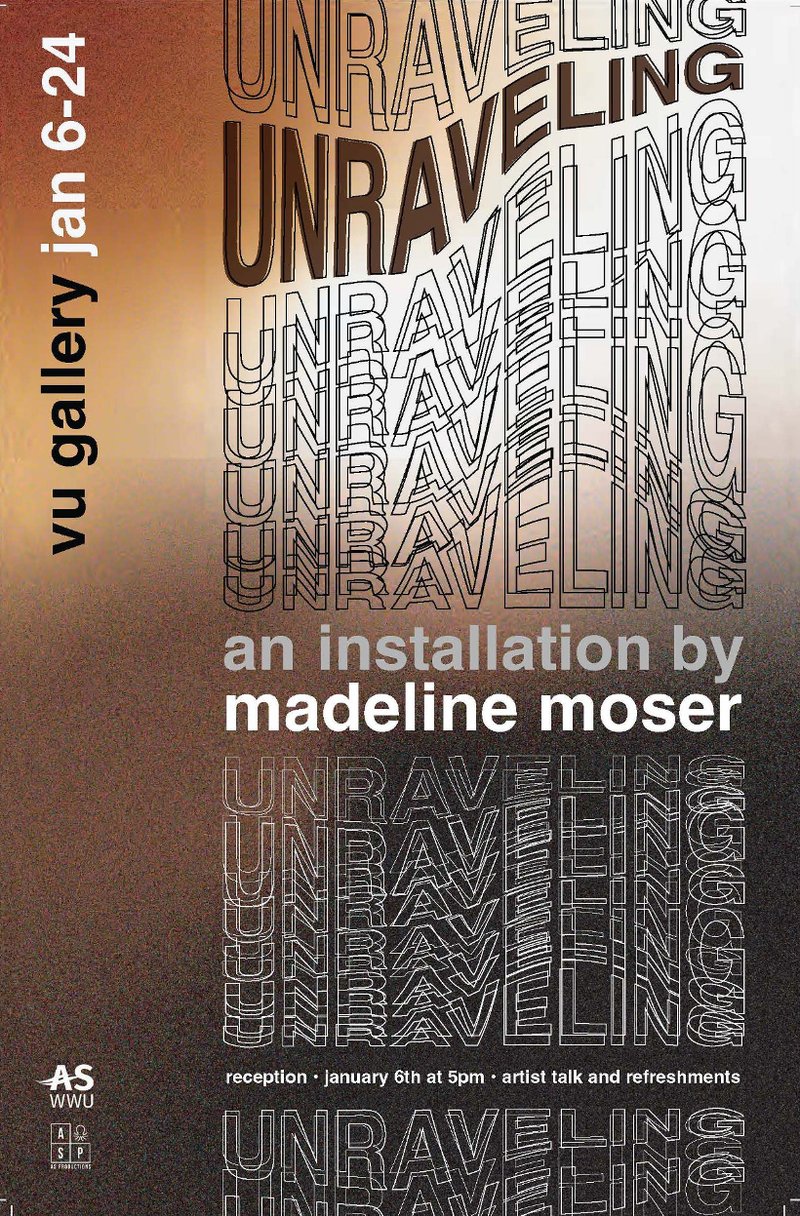 Local artist and Western Alum Madeline Moser returns to the VU Gallery to create a grand scale installation of stunning feat. Moser explores themes of transformation, disorientation, and malaise through sinuous and volcanic threads combusting and contorting into warps of chaos.
The sculpture artist will be discussing this ephemeral piece in an artist talk on January 6th at 5pm followed by a reception with light refreshments. The installation remains on display until January 24th.
---
PREVIOUS SHOWS:
---
LUSH: WORKS BY HEIDI GRACE ACUÑA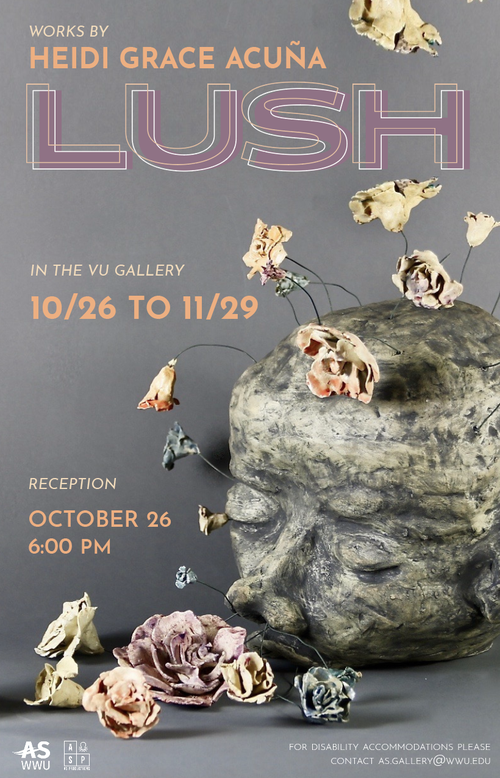 The VU Gallery proudly presents LUSH, a solo show comprised of works by Seattle artist Heidi Grace Acuña. 
The multidisciplinary artist crafts work that explores their relationship with culture, location, and gender. Acuña explores dualities of acceptance and confusion, body and soul, beauty and pain, traditions and modernity. The materials of paper, cardboard, fabric, and clay mimic the characteristics of being strong and fragile, simple and complex, common and unique.
LUSH will be on display at the VU Gallery in VU 507 from October 26th through November 29th. There will be a reception and artist talk with Acuña on October 26th at 6pm featuring free snacks & refreshments.
---
All of our previous (virtual) shows from the year 2020-2021 are available to view on our virtual gallery website via the link above.
2021-2022 VU Gallery Catalogue
2019-2020 VU Gallery Catalogue
ARTIST Q&A's
All of our past Artist Q&A's have been recorded and can be found on the ASP YouTube channel or through their respective exhibitions via the link above.
---
Sign up for our newsletter