Ethnic Student Center Annual Conference
The Ethnic Student Center Annual Conference is a collective experience to explore more about ones culture and identity in higher education. It is held off campus at beautiful Camp Casey on Whidbey Island and primarily in Fall Quarter. The conference has been around since the founding of the ESC in 1991. It initially served as a platform for students of color to give input and guidance for the direction of the ESC. Since then, the conference has taken many different forms and to this day is reshaping to serve the needs of our students today.
The ESC Conference has served thousands of individuals, and the amount of impact it has created on our past participants are overwhelming positive.
28th annual ESC Conference 2019
REGISTRATION LINK FOR 2019 CONFERENCE IS NOW OPEN!
Priority Registration closes on September 30th, 2019 at 6:00PM
2018 Conference Community Agreements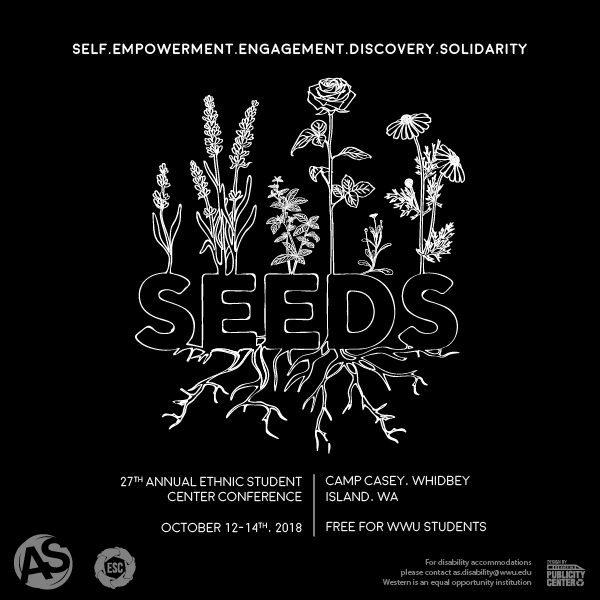 PAST CONFERENCE RECAPS/VIDEOS: