Staff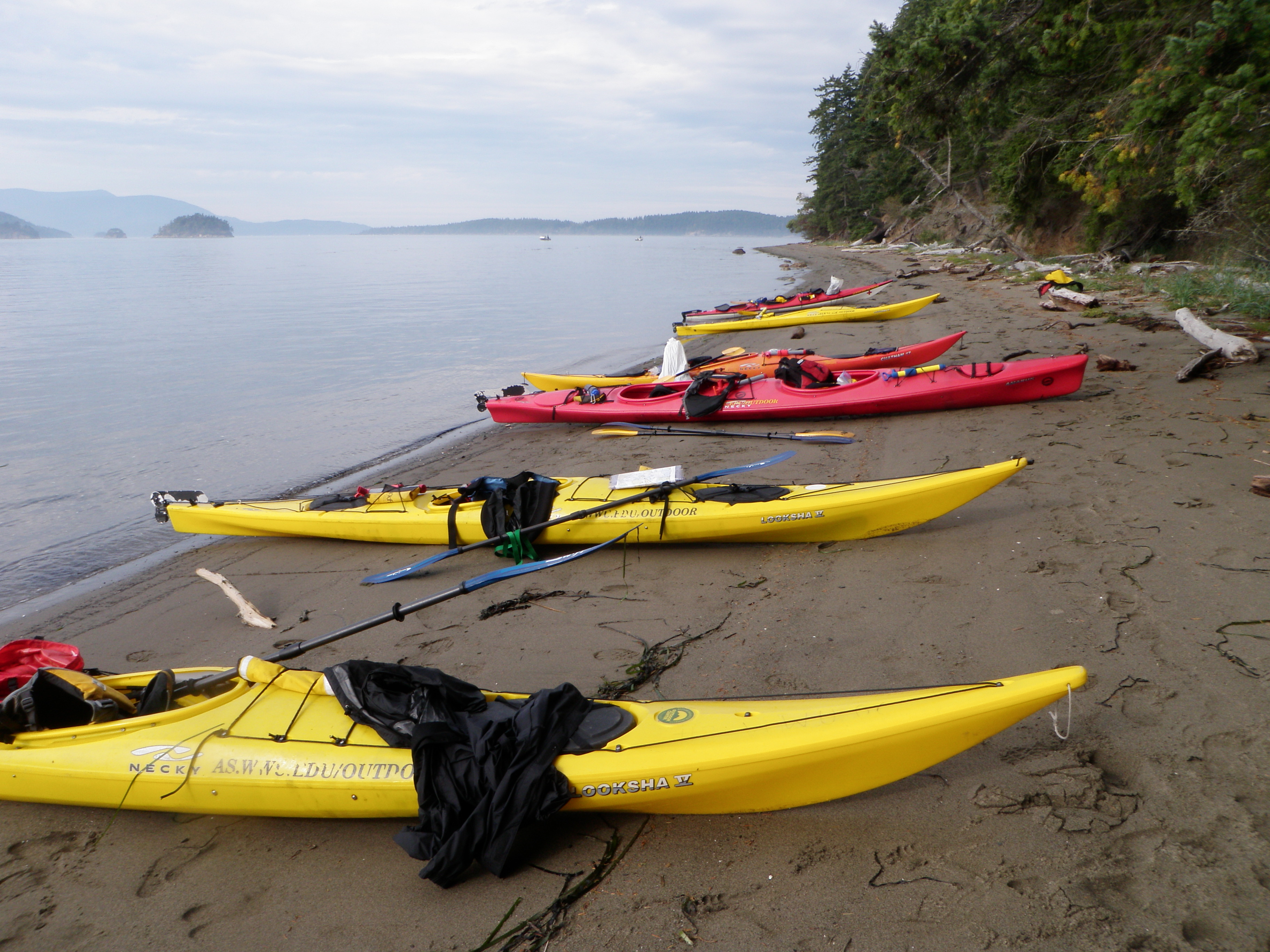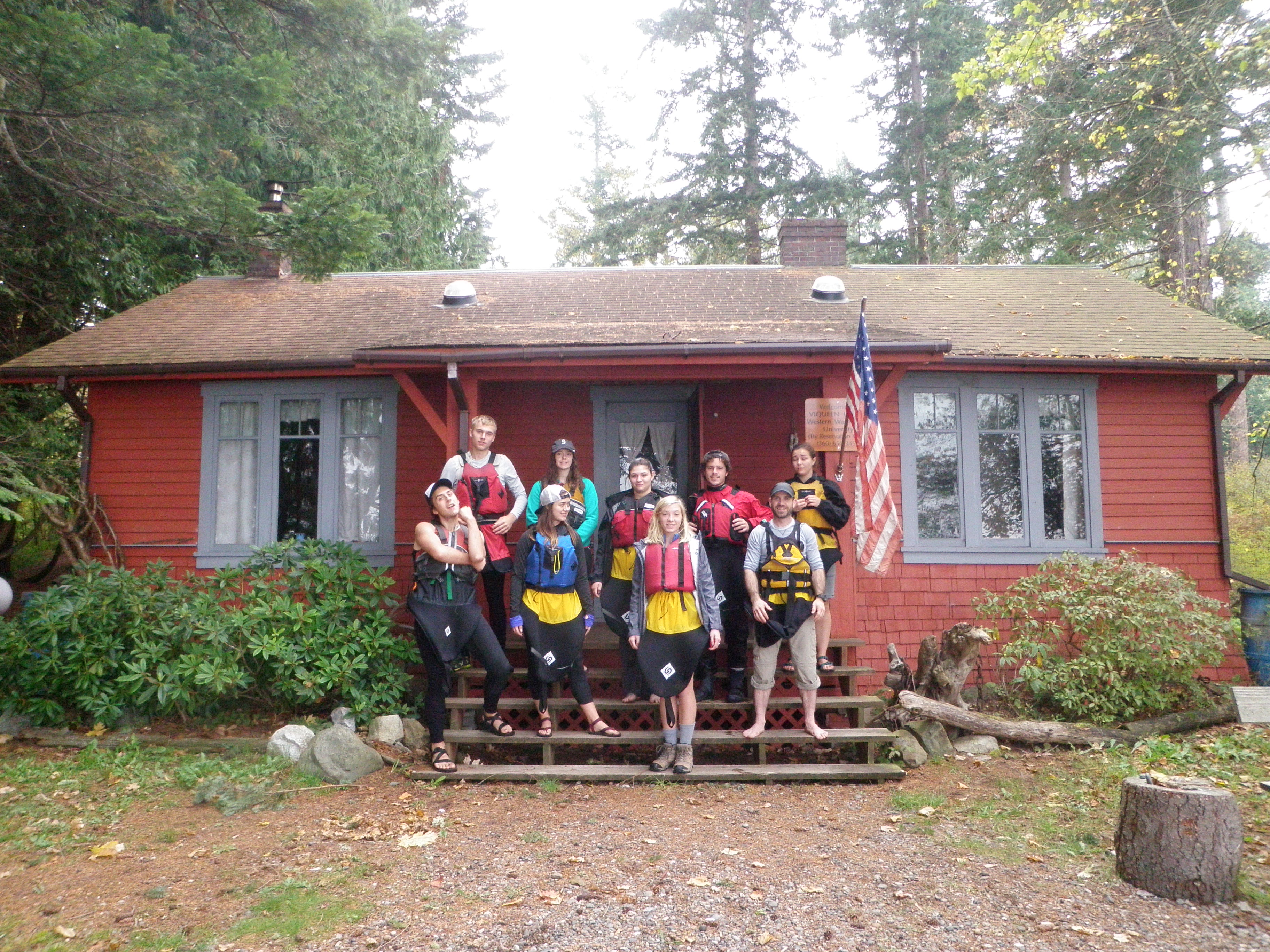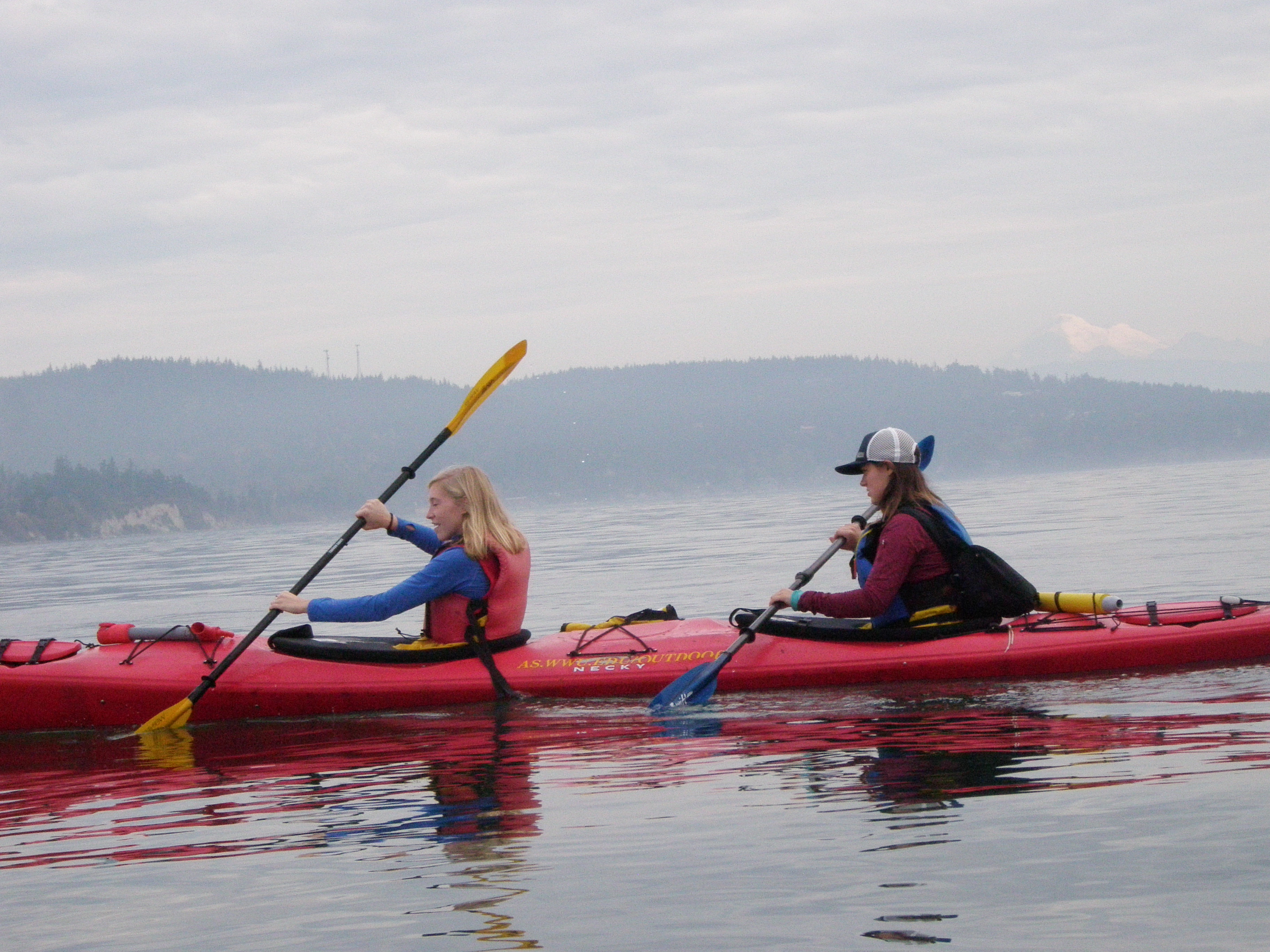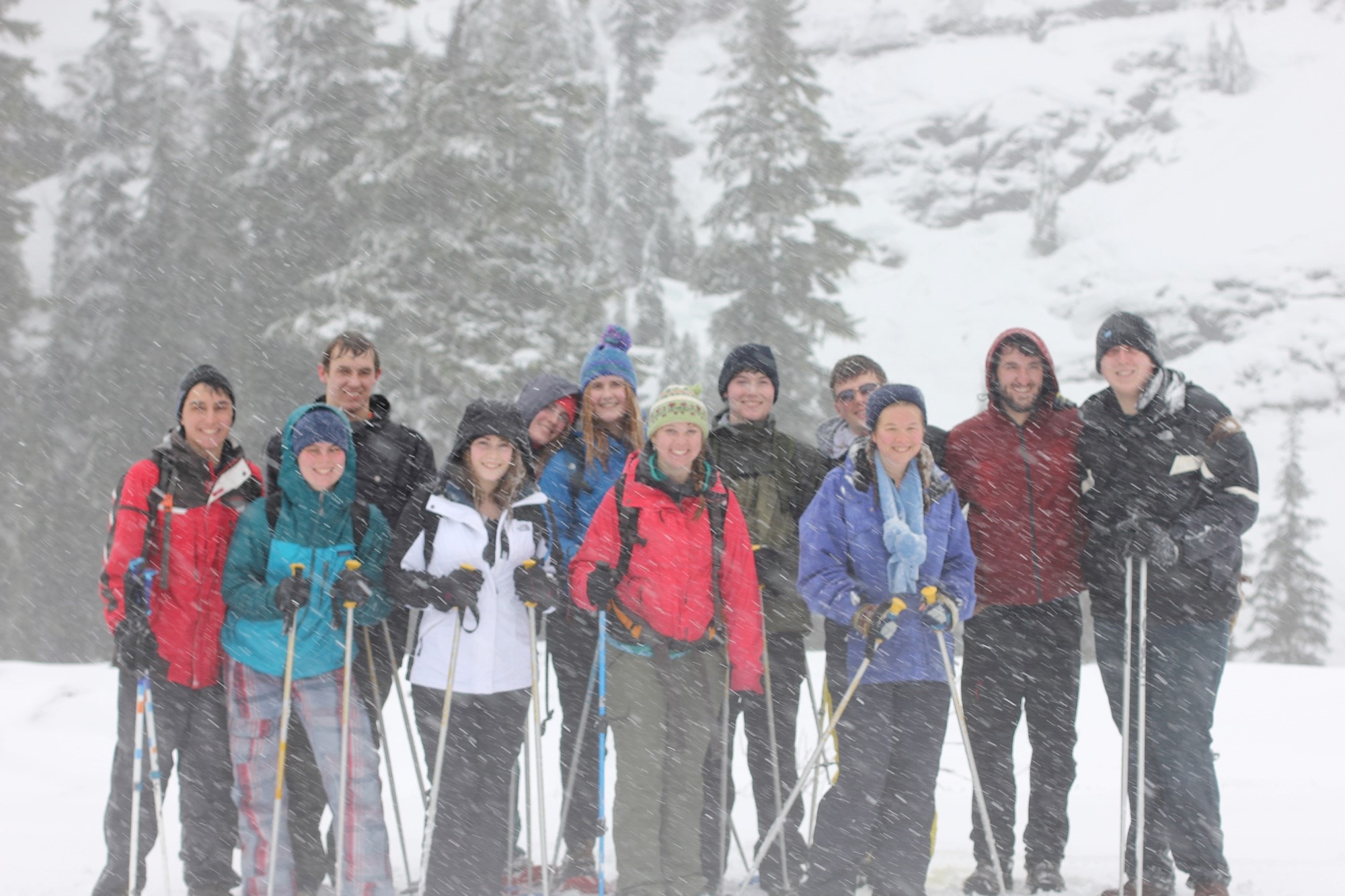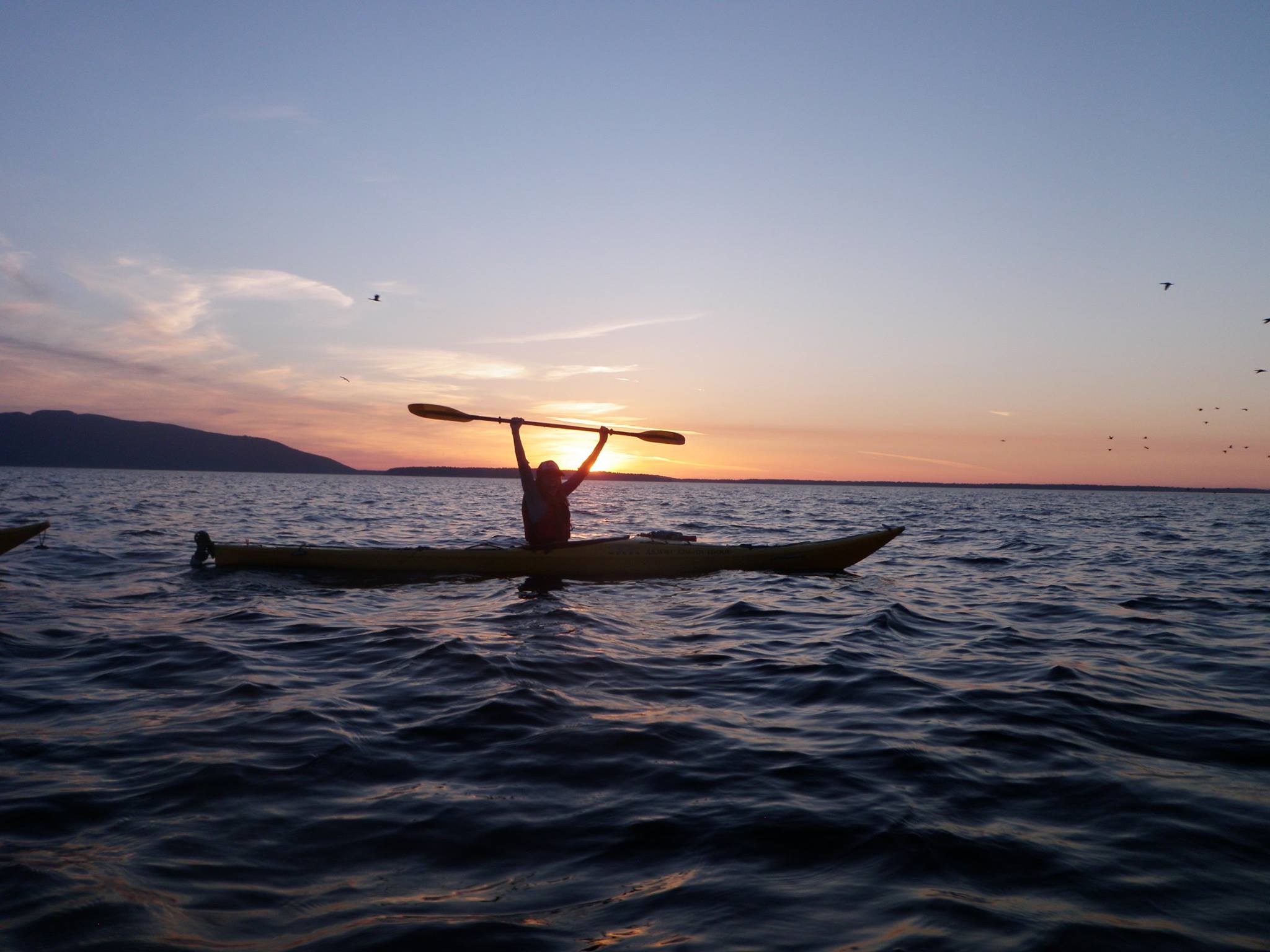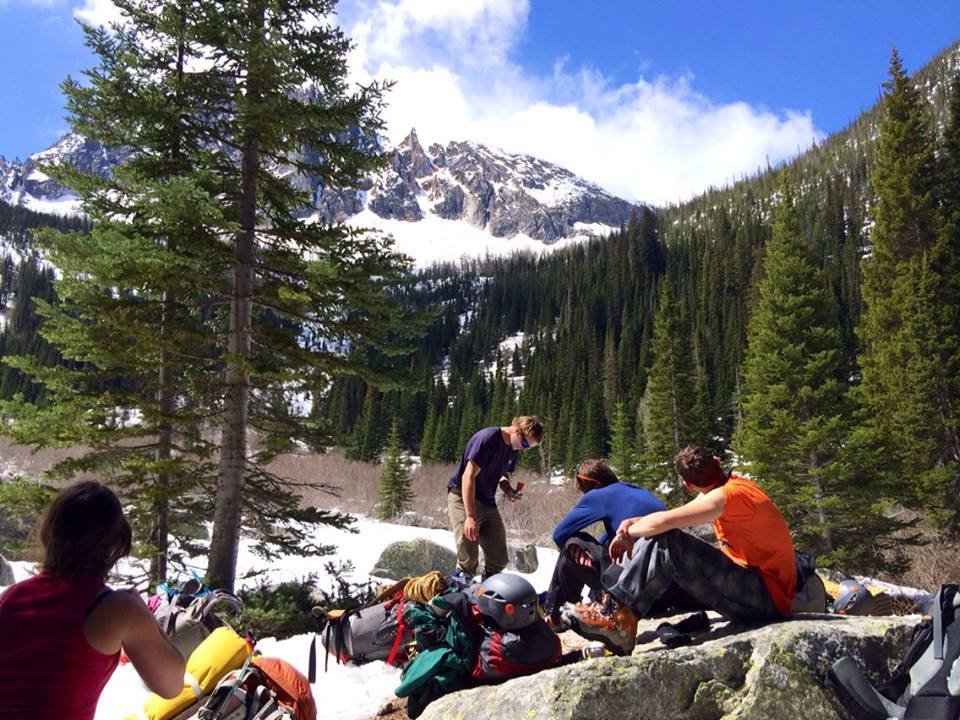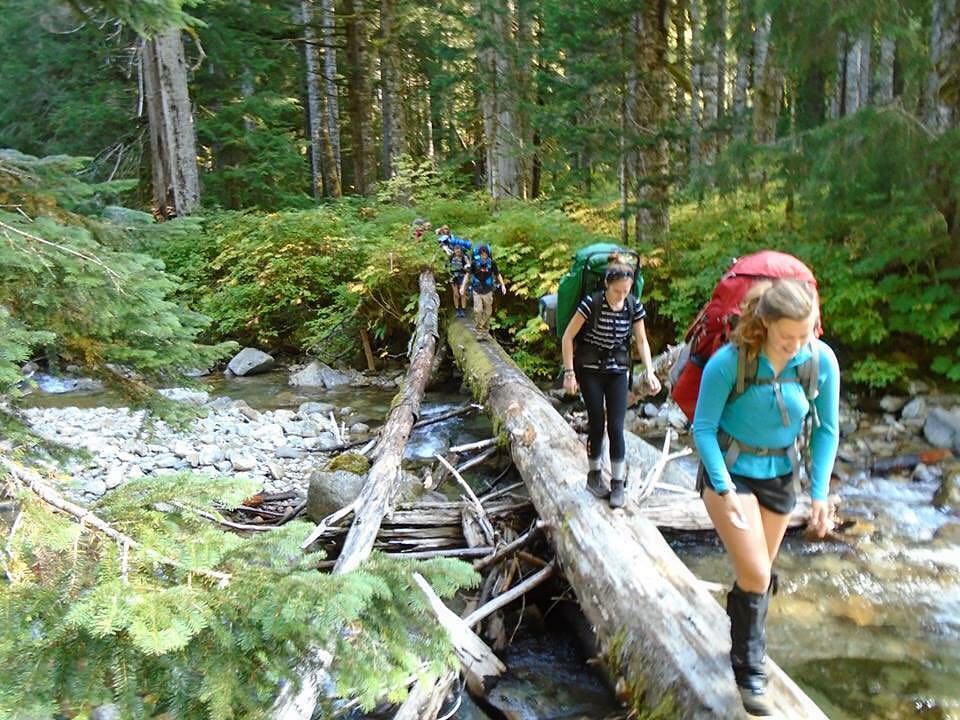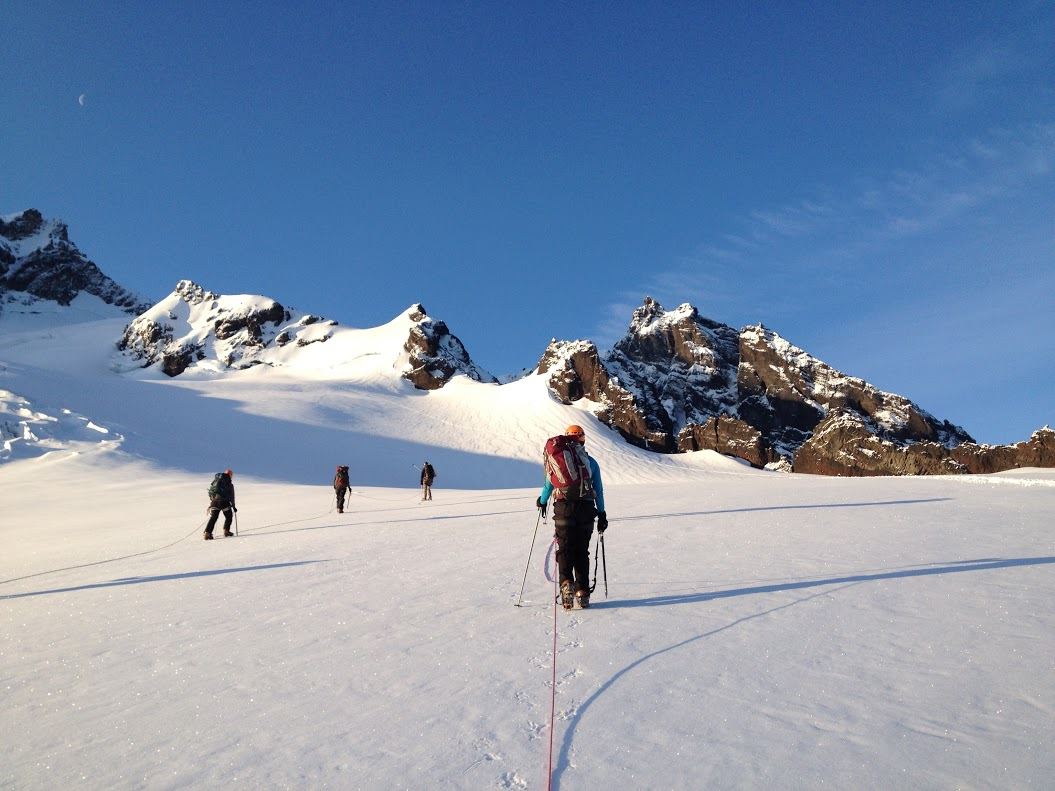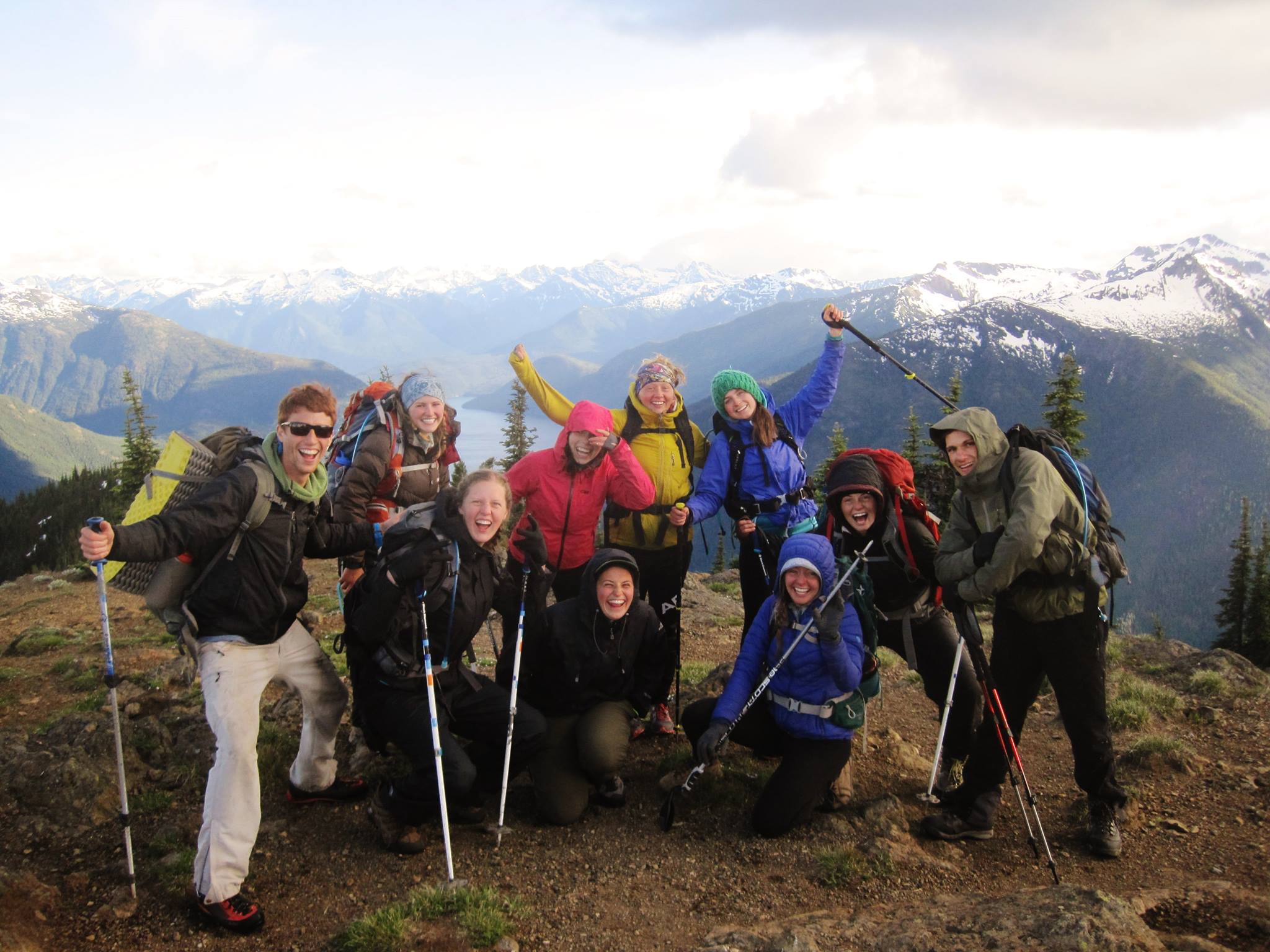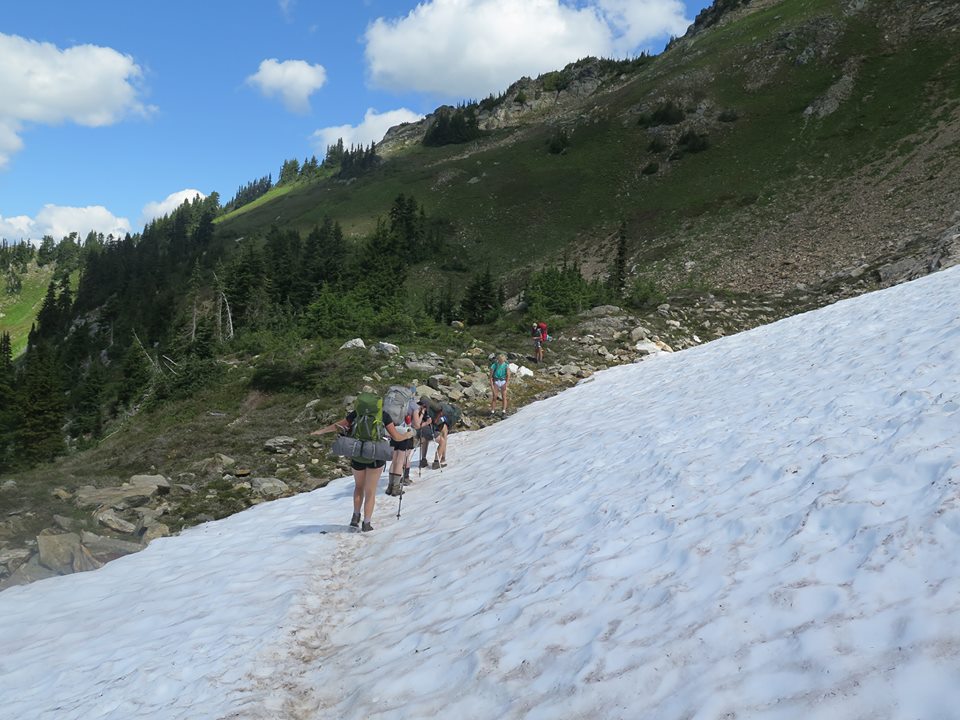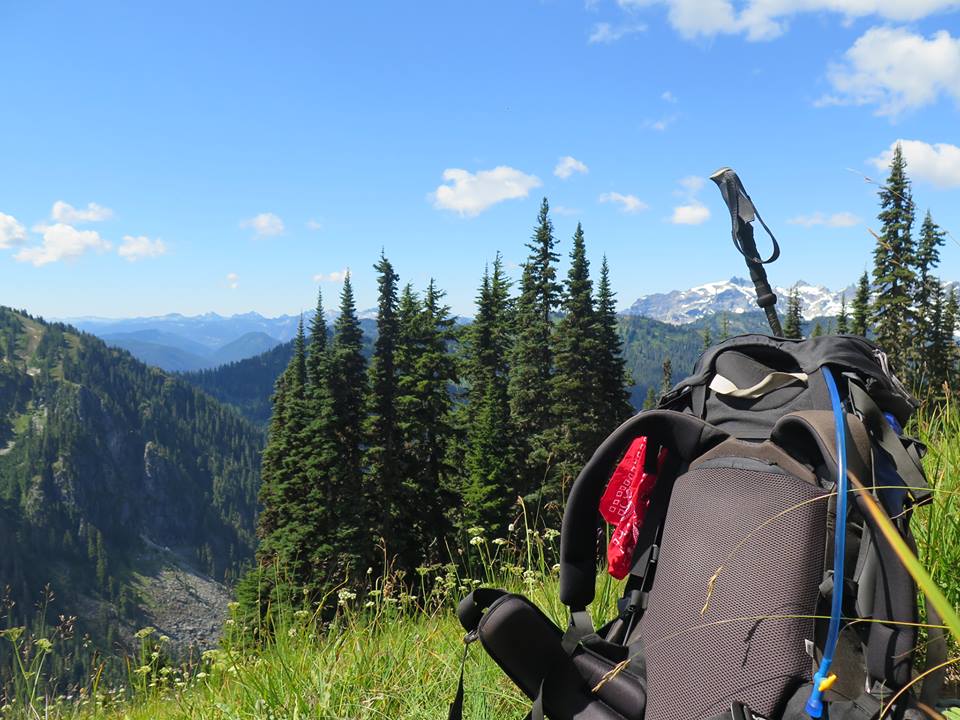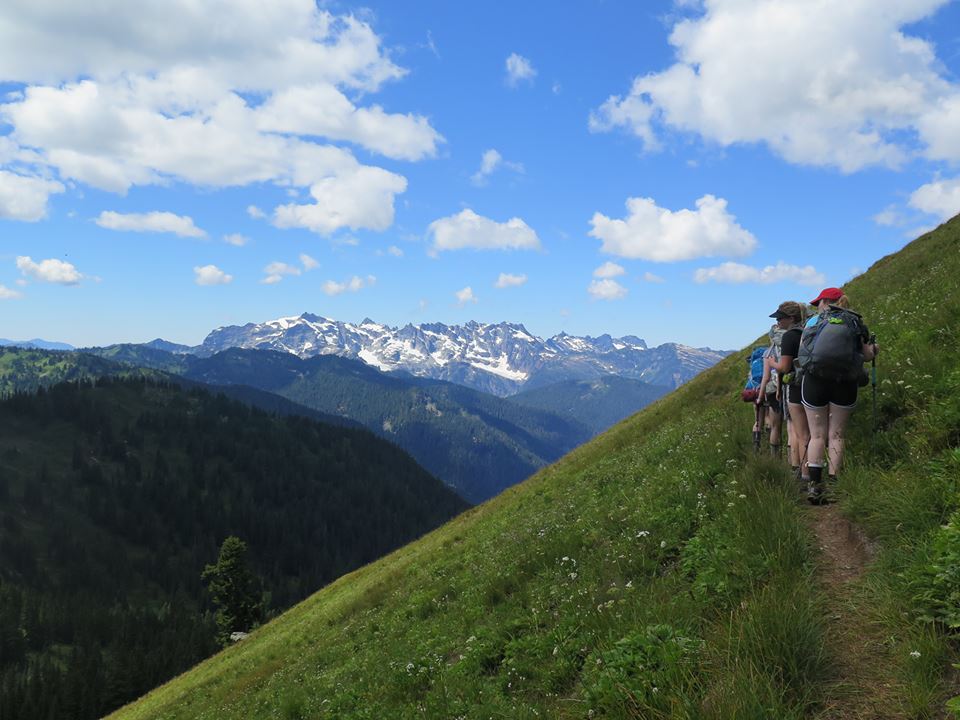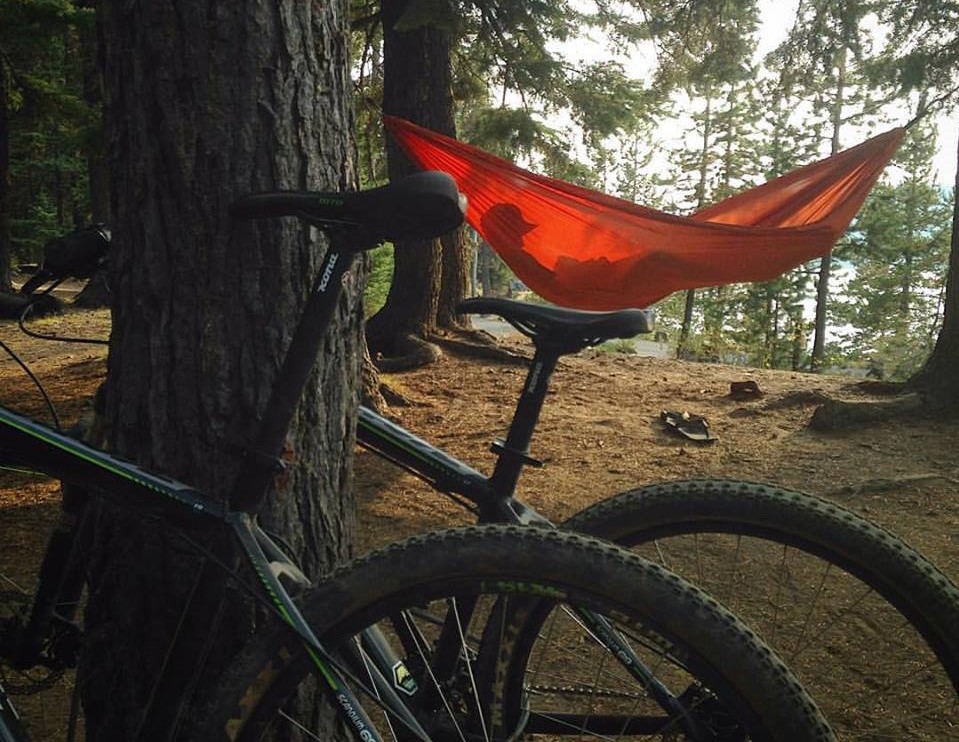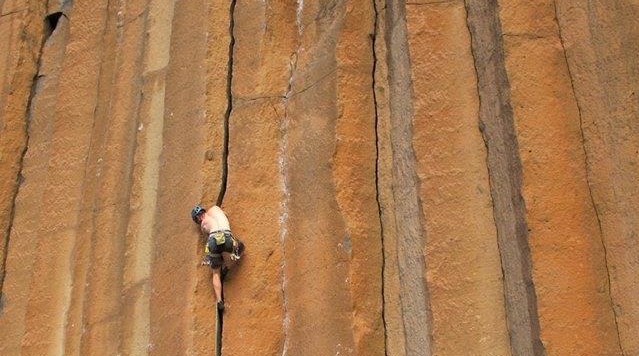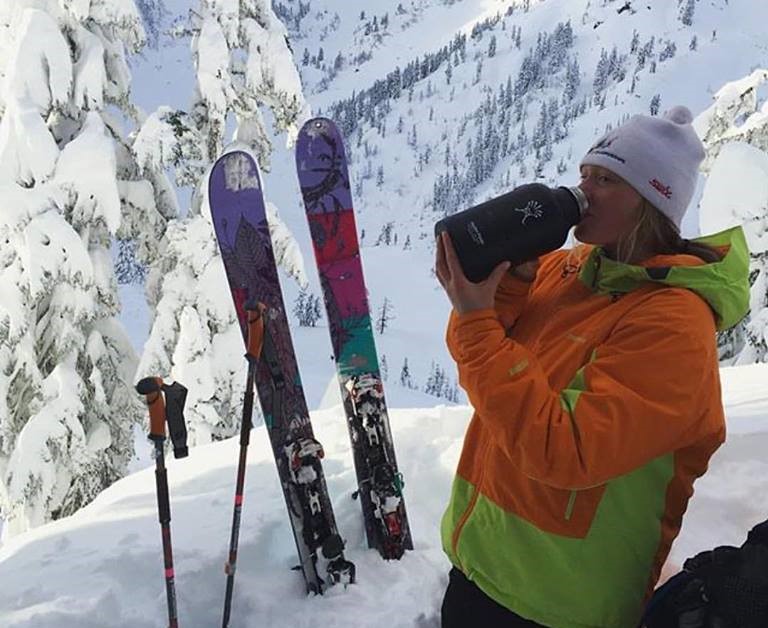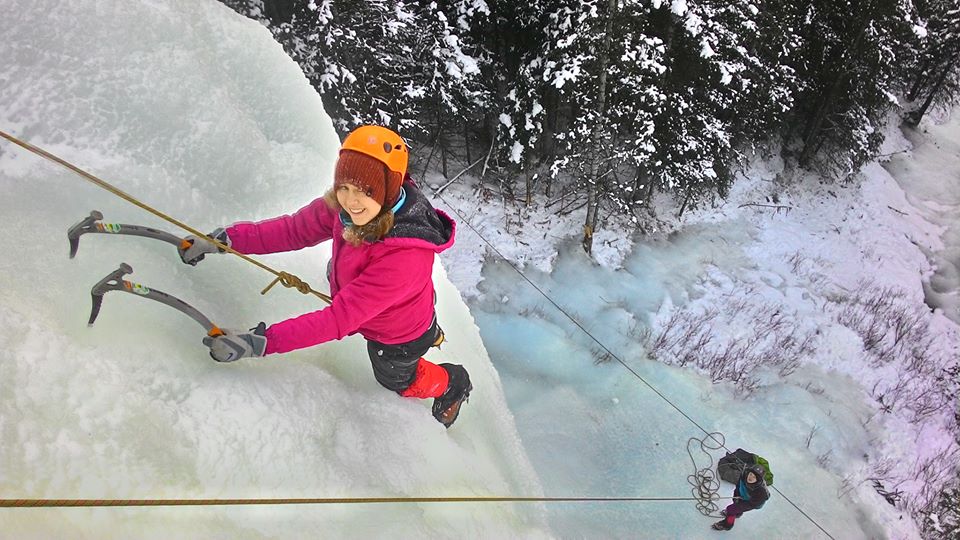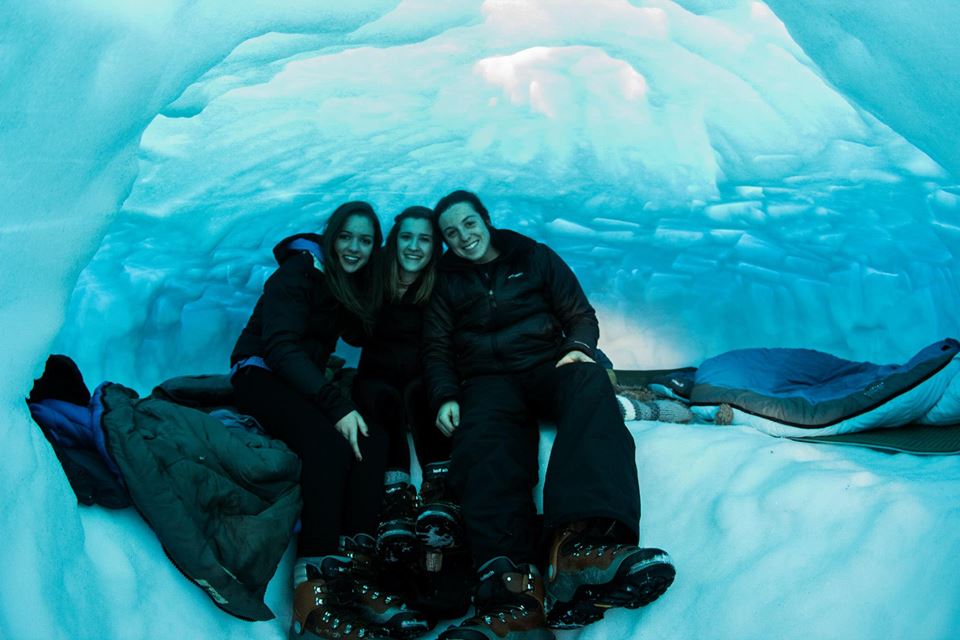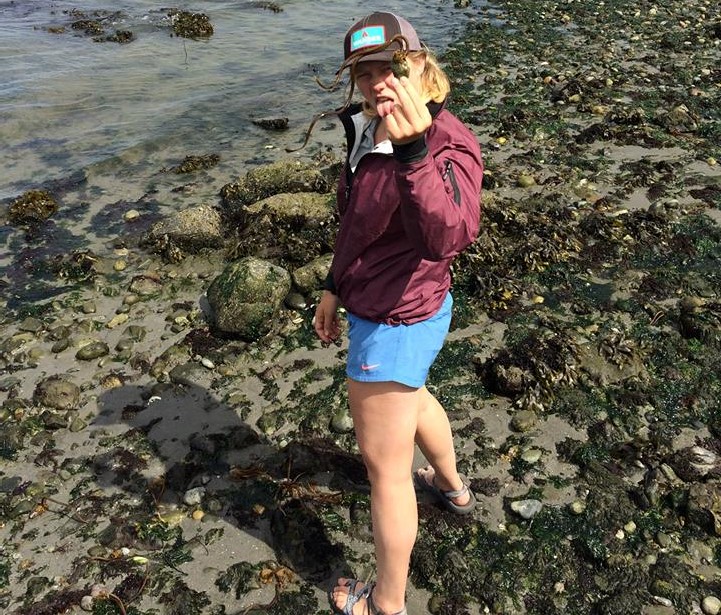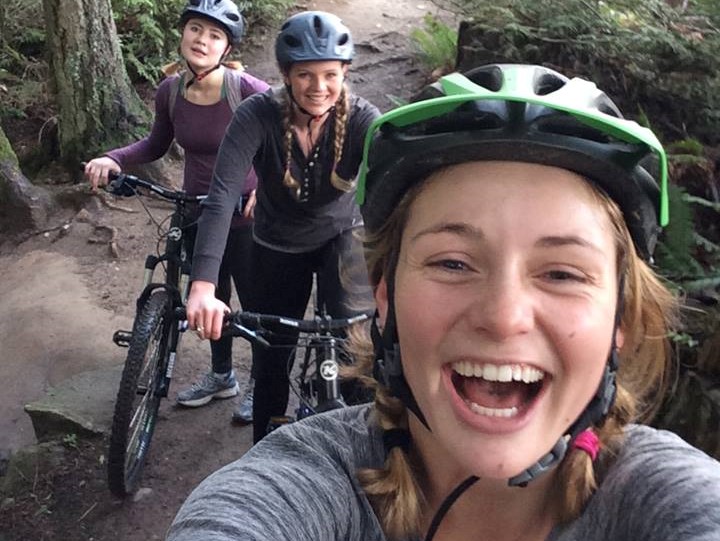 Staff
---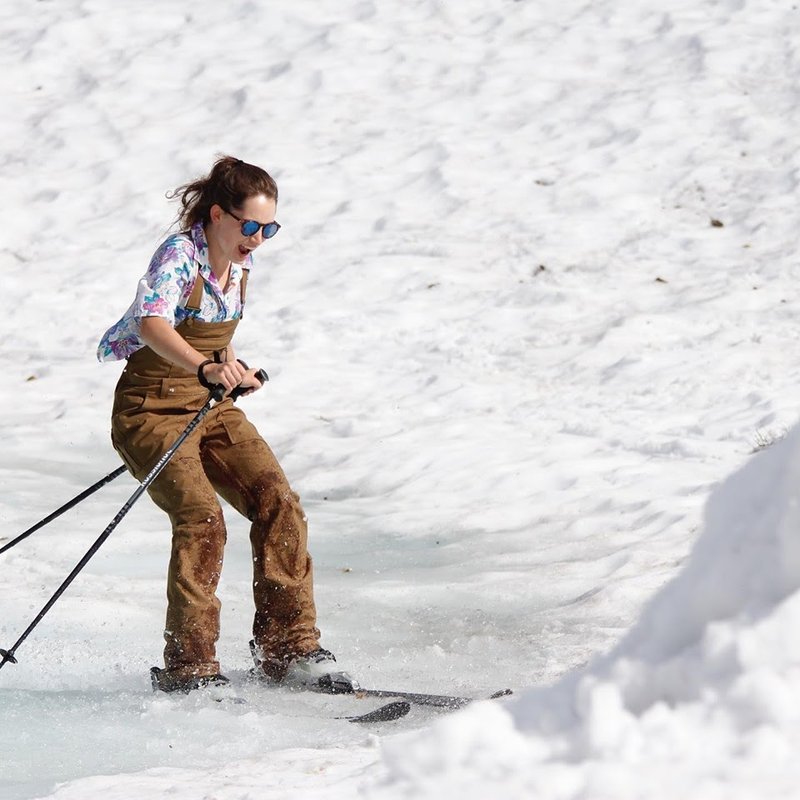 Tara Stevens - Excursions Coordinator
Hey y'all! I'm Tara (also known as Steve) and I hail from the Great White North! After coming to Western I learned to dabble in the infinite possibilities that the PNW outdoors provides us! My favourite ways to shred in my free time include skiing, mountain biking and wakeboarding, and I also have a special place in my heart for backpacking, sailing, and yoga. I have a hard time saying no to new adventures, especially if they scare me, and I hope to spread that 'try-new-things' attitude to Western's community! Some other exciting facts about me: I played in both Canada's and Finland's National Ringette Leagues (check out that sick sport on YouTube), I can open bottles with my teeth, and you can catch me trying to pet any and every cat I see anywhere. Come visit me upstairs for free candy and conversation!
"Stay afraid, but do it anyway" - Carrie Fisher
Izzy Saylor - Challenge Program Coordinator
Hello, my name's Izzy. My favorite ways to goon are scrambling up rock faces, paddling upon the Salish Sea, frolicking down Mt Baker with skis, and sending it down mountains with two wheels under me. When the sun is shinning I usually find myself in the mountains with a backpack on my back where the days are filled with uncountable yummy snacks and frigid swim breaks. All of these activities and experiences have been filled with challenges, innumerable giggles, and mostly the building of relationships with people around me, myself, and the landscape that I move between. If I'm not in the mountains you can find me making music and rolling around giggling with friends and family! You can also find me upstairs in the Outdoor Center working on the Challenge Course, feel free to stop by and talk about music, your next adventure and your favorite trail snack (or the Challenge Course:)!
Jack Augustine - Marketing Resources Coordinator
Hey! My name is Jack and I am a senior at WWU pursuing a business administration major and concentrations in marketing and finance. I grew up in San Diego, California, and came up to Western in search of big mountains and deep powder. The outdoors are what bring me peace and joy, whether it's watching the sunset with friends, fly fishing, skiing, rock climbing, backpacking, or trying something out of my comfort zone. As the outdoors have always had a positive impact on my life, I hope to use my role as Marketing Coordinator with the Outdoor Center to help inform the Western community of the resources and programs we provide and ultimately get more people outside. I love learning and meeting new folks, so if you see me around or have ideas for the OC I would love to chat! Cheers!
Trip Leaders
---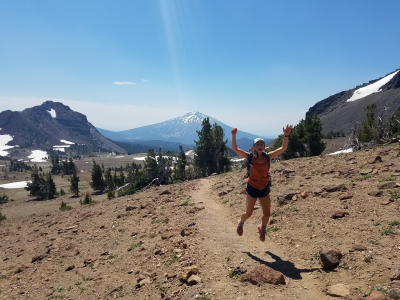 Amelia Bineham
Hey! My name is Amelia! I am a sophomore studying environmentalism and sustainability. I have always enjoyed the outdoors but my love and passion to be outside has truly elevated since being at Western. My greatest advice is to keep saying yes and trying a ton of new things! I want everyone to find their own unique passion for the outdoors and to do what they love! Recently I've been super into rock climbing and backpacking. I also love laughing and goofing around with others and I've found that the best places to do that are in the backcountry! I look forward to getting to know you and enjoying the the wonders of the outdoors together!
Katie Boon
Ahoy! My name is Katie and I am a firm believer that life is full of small everyday adventures! Getting outside is one of my biggest passions! If you are on a trip with me expect lots of games, laughs and Peachy-O's! I love to experience the outdoors in many ways, including kayaking, climbing, and waking up early for good sunrise hikes. I aspire to climb Bob Ross-esq mountains and float down crystal clear waters as often as I am able to. I am so stoked to meet, make some memories and adventure with you!
Lexie Bright
By the end of each day I hope to have blisters on my palms, heightened environmental awareness, and a fire of tenacity crackling through my veins. I first became interested in the outdoors while working for a small horse camp located in the center of the Cascade Mountains. There I was provided with a deep understanding of how to operate on my toes in the wilderness. There is nothing I enjoy more than providing a safe and memorable experience to those who are thirsty for an outdoor adventure. I strive to use my major in environmental education to spread a sustainable outlook. Come see what were all about, get your hands dirty, gain new skills, make new friends, put yourself out there!! You will not regret it.
Katelyn Coleman
When it comes to spending time in the outdoors, I love to be able to express my excitement for how beautiful my surroundings are. Having the opportunity to share and express my excitement for how outstanding it is to be surrounded by beautiful landscapes is the exhilarating feeling that keeps bringing me back for more. My name is Katy and I am from Jackson, Wyoming. This is my first year as a trip leader for Western's Outdoor Center and I am so excited to be a part of such an inspiring and lively team of people! I was lucky to grow up with Grand Teton National Park as my backyard which sparked my love for the outdoors and participating in outdoor recreation as a young age. What I love most about mountaineering is being able to push myself out of my comfort zone and growing as a person while getting to strengthen the connections between my peers.
Ben Crandall
Hey all! My name is Ben Crandall and I just finished my first year at Western. This is my first year leading trips with the OC and I am super stoked to be able to explore the outdoors with you! Before college, I spent two years traveling and working around the world. After many miles under my feet, countless adventures and traipsing across four continents, I found myself in Bellingham and I'm hooked! My love for the outdoors started when my dad would take little-me on camping trips down in Arches and Moab and has continued throughout my entire life. Some things about me: I am a divemaster and love the ocean, I cook with a passion (expect delicious backcountry feasts!), and stargazing in the wilderness is a must. Add the word "adventure" to anything and I'm up for it!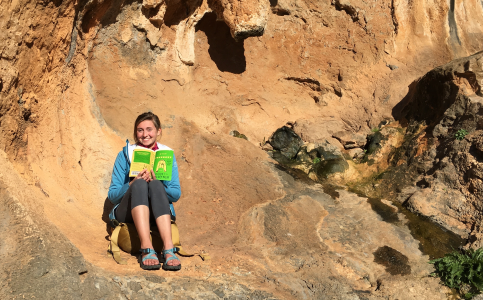 Mayah DeMartino
When I was a young child, it was discovered that I couldn't functionally catch or throw anything. Ball sports were off the table, thankfully, so I grew up rock and ice climbing, skiing, hiking, running, and camping with family and friends in my home state of Colorado. I've been instructing rock climbing at various gyms for five years, and I'm currently a student at WWU with special interests in climbing, skiing, learning and teaching. I'll always sacrifice space in a backpack for books and portable art supplies, I think every song would be better if it had a little banjo in it, and if I had to choose between only drinking water or coffee for the rest of my life, I would very unwisely choose coffee.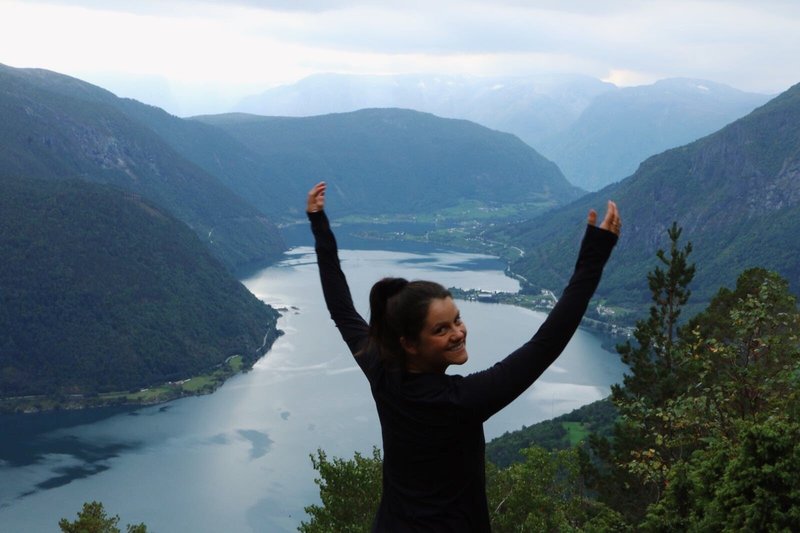 Sophia Gabriel
Hello kind folk! My name is Sophie Gabriel. I was born and raised in the Rocky Mountains of Boulder, CO. where I spent most of my childhood leaping from rock to rock and swinging from overhung pine branches with tired legs and endless awe for the outdoors. I now find myself in my last year at Western Washington University graduating with a Recreation Management and Leadership Services degree with concentration in Outdoor Recreation. My love for our natural environment (and all the gnar it has to offer, of course) is undeniable! Some of my favorite outdoor activities include: backpacking, skiing, yoga, hiking/climbing, and sea kayaking. The most rewarding outdoor experiences I've had are those that were shared with others. I am stoked to lead, grow, and most importantly learn alongside you and the rest of the Western Community! Let's go outside!
Conor Gorospe
"May your trails be crooked, winding, lonesome, dangerous, leading to the most amazing view. May your mountains rise into and above the clouds" This is my first year with Westerns Outdoor center and I'm super excited to be on board! Currently I work as a lifeguard in my hometown and am an Environmental Science pre-major. I've spent the majority of my time recently climbing, but I have a strong background in multi day trip canoeing, backpacking, and alpine climbing. I also spend a bit of time slack lining and swimming distance in the sound and Lake Whatcom on sunny days. I'm always down for trying anything and meeting new people. Ill carry an Arizona tea to the top of anything. Let's go get stoked.
Jenny Harding
Hey! My name's Jenny and I'll be a senior this year at Western, I'm studying psychology and philosophy. I started leading trips and guiding yoga for the outdoor center last year and it has been an incredible experience so far. The outdoor community at Western is awesome and I'm so thankful to have found it! 
I've always loved being outside, but I didn't really get into outdoor rec until my gap year when I went on a NOLS course in southern Chile. It was on that trip that I discovered how therapeutic spending extensive periods of time in wild places is, and how that time can transform a person. Since then I've had the opportunity to try lots of different forms of outdoor rec and feel quite fortunate for the experiences and people I've met. 
In my free time I enjoy practicing yoga, bike rides, hiking, surfing, learning, frisbee, playing in the dirt, soaking up sunshine, cooking, adventuring with new and old friends, eye contact, good coffee, and intellectually stimulating conversation.
I'm looking forward to meeting you all, see ya at the OC!
Ana Jager
Hey, I'm Ana! Being a part of the OC is one of my favorite parts of being at Western! I'm studying Outdoor Recreation along with psych in hopes of being able to share my passion for the outdoors with all kinds of people. I'm a strong believer in the strong mental, social and physical benefits of doing things outdoors and in the wilderness. I grew up playing in the land of a billion mosquitoes and endless sunlight (or wintertime darkness) in Anchorage, Alaska. Some of my favorite things to do include riding my bicycle on various surfaces, finding new powder to ski, jumping into bodies of water, climbing some rock/trees, sewing random articles and creating really mediocre pottery pieces. I'm stoked to continue to develop my interpersonal and technical skills through leading trips and making friends at the Outdoor Center and to keep exploring the good ol' Pacific Northwest and world.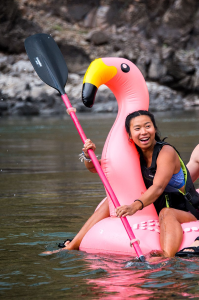 Katharine King
An outdoor recreation major, I love adventuring in the outdoors. When I'm not adventuring on the river or in the mountains, I enjoy reading books, petting dogs, and consuming copious amounts of food. My favorite type of food is anything that combines carbs, cheese and butter. It is my belief that those three ingredients could never fail to create deliciousness whether in the form of pizza, grilled cheese, quesadillas, or mac n' cheese. Similarly, I feel there are three ingredients in creating the perfect adventure as well: fun, safety, and food. My goal for any trip is to make sure we have fun, make safe choices and create a safe environment and eat good food. And I look forward to bringing all those elements to the trips that I get to share with y'all.
Lucy Kodish
Hello! I'm Lucy and I am just finishing my freshman year here at Western. I am so psyched to join the Outdoor Center team as a Trip Leader this year, especially because of the incredible experience I had with WOOT as an incoming freshman. I grew up in the mountains a little bit outside of Boulder, Colorado and I have been playing outside ever since. My favorite things to do outside are skiing, Ultimate Frisbee, backpacking and hammocking to name a few. I am an undecided major, but a couple of the majors I'm deciding between are Environmental Education or Psychology. I'm also planning on minoring in Spanish, and if I could have any superpower, it would be to speak and understand all the languages in the world.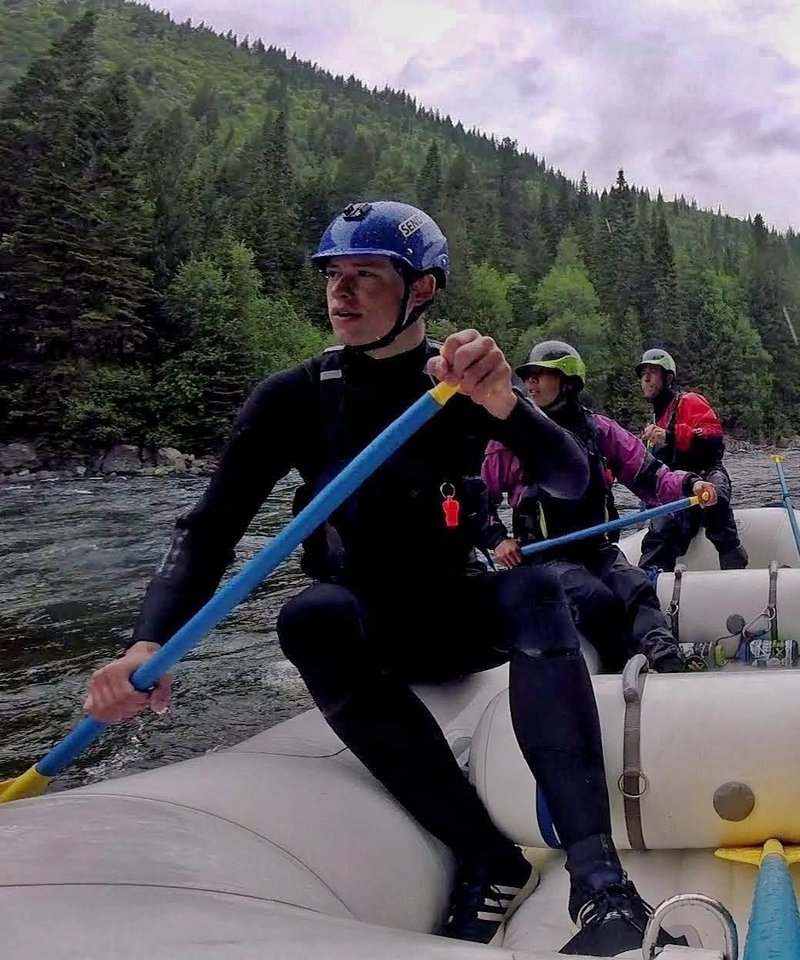 Ryan Leaming
"There is nothing -- absolutely nothing -- half so much worth doing as simply messing about in boats. In or out of 'em, it doesn't matter. Nothing seems really to matter, that's the charm of it." -Kenneth Grahame
Hey y'all my name is Ryan Leaming and I am going into my second year at Western. I grew up in Spokane Washington and get my kicks from white water and deep powder. I am lucky enough to say outdoor recreation has always been a huge part of my life as far back as riding in my dad's backpack on the ski slopes before i could shred on my own. I have worked 3 seasons as a ski instructor and 2 as a white water guide and am always looking for new rivers to flip on. I recently picked up climbing at Western as an attempt to eliminate the shoulder season of fall when the rivers are empty and the mountains lack snow, but i also enjoy backpacking, running, and jumping off tall things. I'm super stoked to share all the knowledge and passion I have accumulated with everyone, and also hear about others experiences in the wonderful outdoors!
Amina Lee
Why are mountains funny? Because there hill-areas! 
Howdy!!!
I don't really remember a time when I first became interested in the outdoors, I think it was a steadily realized appreciation. My parents would drag us outside on a walk or a hike -- rain or shine. Me and my two siblings would complain for hours and then have the most magnificent time once we forgot that we were supposed to keep complaining.  Once life got busy and we didn't go on as many walks as a family, I became more conscious of actively pursuing time outside myself. Going outside has become my reset button, you go into the woods one person and come out with a whole lot of B.O. and a fresh start. 
I am lucky to be enjoying my second year of fun, connection, growth and trail spice. As a trip leader, it's a gift to partake in a group of strangers creating meaningful relationships and a new beginning. Through the two years I've been lucky to received my Wilderness First Aid and AIARE I certifications as well as training in backpacking skills, sea kayaking and campus resources.   
As for me, I am a proud older sister of two siblings, a member of the Western Women's Ultimate Team, I enjoy cooking and eating, doing art, and spending time with those I love. I want to be a paramedic/ firefighter and possibly a teacher.  
Whether it's your first adventure or you're a seasoned mountaineer, I encourage all to sign up for a trip, as someone who has benefited time and time again from going on WOOT my freshman year, I could not recommend it more.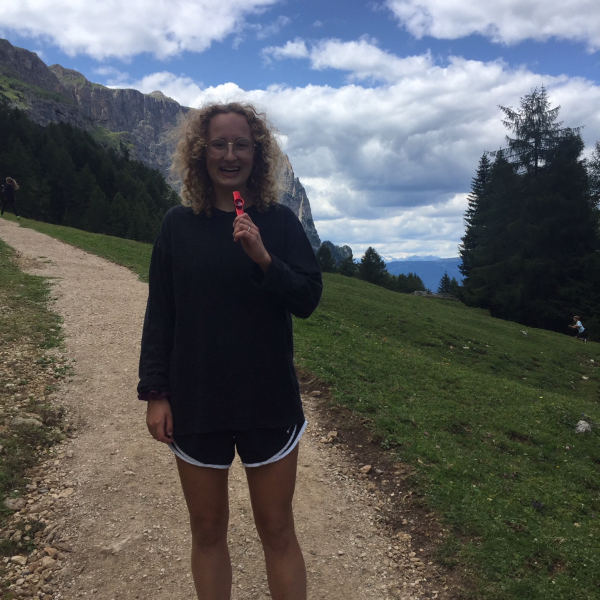 Ruby McDonald
Yippy! Do you like trees and trails and mountains and climbing trees, and following trails and scrambling mountains (with sugar and peppers of course)? Cause I do! I am a kazoo loving, blistered-footed gal from a tiny town called White Salmon, WA (whoop whoop smack dab in the middle of the Columbia River Gorge), raised by two parents who I was so lucky to have had passed on their love for the outdoors and outdoor recreation to me. I get way too excited about light falling through leaves, ferns, mud, getting dirty, and really big TREES. And pasta. I want to expand my experiences in the outdoors and to have you all hopefully be apart of my outdoor experiences as well. Let's toot the kazoo and coo over colored rocks and moss and slugs while appreciating and respecting the world in which we were born into!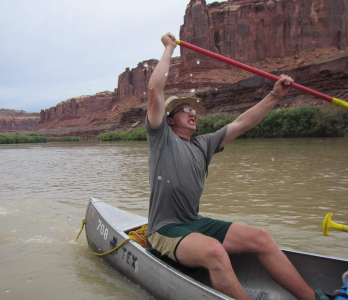 Owen Merritt
Hi! I'm Owen! I'm a sophomore at Western studying the relationships between health, farming and the outdoors, what ever that means. I grew up in Fort Collins, Colorado and my parents had us out skiing, rafting, backpacking in the Poudre Canyon since before I could remember. This is my first year with the Outdoor Center and I'm so excited to be part of this awesome community. WOOT was one of the most impactful things that happened during my first year at school. I'm now living with two friends that I met on WOOT! I love running, jumping, and slipin' and a slidin' on snow, dirt, water and rock. I think that time spent in mountains, deserts, prairies, rivers and forests are times of growth, connection, mud, laughs, and relaxation. If you are interested in any of those things, come and join us at the Outdoor Center!  As you can see in the picture above, we take ourselves very, very seriously.
Alice Michaelson
Heyo! My name is Alice! This will be my first-year leading trips with the Outdoor Center and I couldn't be more stoked! A little bit about me is I am a Junior studying Community Health. I can eat an entire watermelon in one sitting and sing all the lyrics to Mama Mia. I swear by the motivating power of gummy worms as they were used by my parents to get me outdoors. My love of the outdoors began on ski trails in my hometown of Anchorage Alaska and has brought me to the mountains and beautiful coastlines of Bellingham. My hope for everyone on WOOT is that you gain a supportive community with your fellow WOOT-lets that you can rely on going into freshman year. See ya on the trail!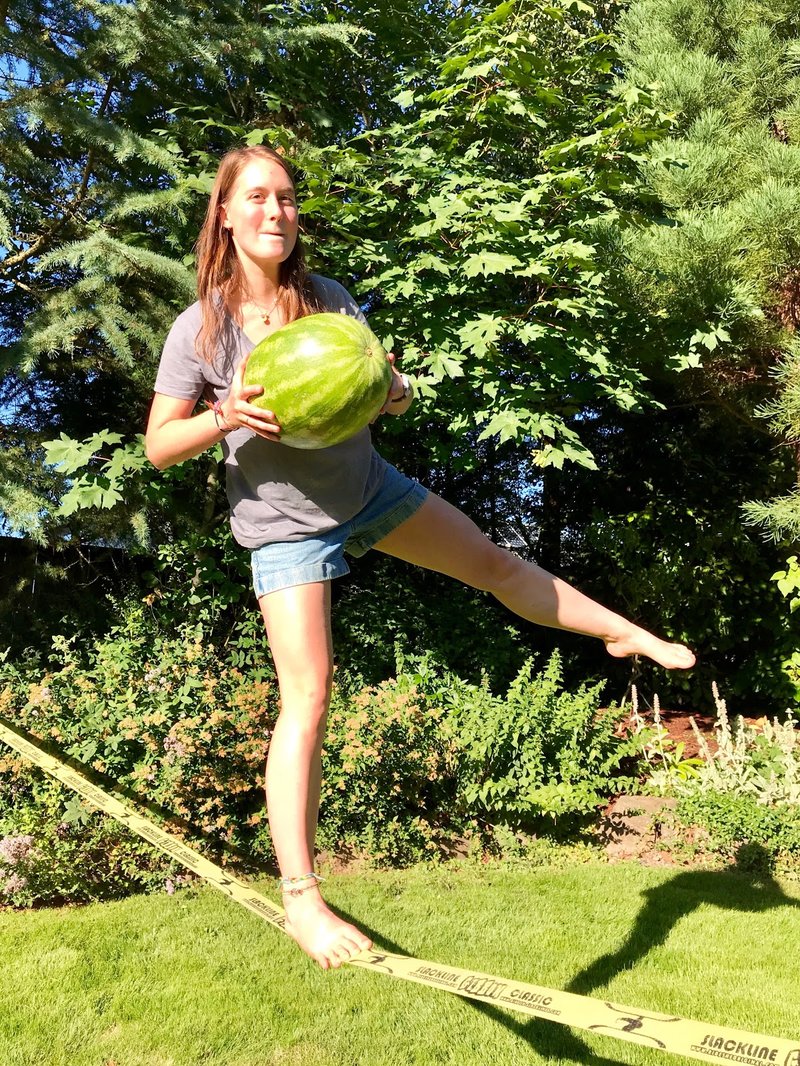 Ella Neumann
Howdy, friend! I was just sitting on the itchy grass in Sukhasana (the pose of ease), drinking noncaffeinated chamomile tea, holding my banjo in my lap, petting a cat with my spare hand, and thinking about paper macheing a goose or two with some paper I found from a recent dumpster dive. Ahhh, yes….I like a fine romp in the woods, scrambling up a pile of rocks, biking up steep hills, and yoga sessions with other earthlings. I'm super de duper excited for you to stop by the Outdoor Center and join me on some trips!
Elise Pierce
Hello! My name is Elise. My love for the outdoors began very early in life when my parents would bribe me with m&m's to ski just a few more turns or hike just a little bit more. Since then I have loved exploring the outdoors and all it has to offer. I am an Early Childhood and Elementary Education major with a love for outdoor education and recreation. In the future, I plan to work closely with young children to cultivate a love and respect for our beautiful world. I believe wholeheartedly in giving all people the chance to experience the world around them and to build safety skills, self-confidence, and a relationship with nature. My passion lies in providing these opportunities and building these skills. Come and see what being outside (and eating m&m's) can do for you!
Alicia Prokopenko
WOOT WOOT! I am a very passionate and excited person! My biggest passions are the outdoors, food and people! I truly fell in love with the outdoors on my first backpacking trip several years ago. I have loved people and food all my life. I really enjoy trying new things outdoors. My favorite quote is by John Muir, "In every walk with nature one receives far more than he seeks." I love how each person gains something, whether it's new skills, sense of accomplishment, friendships or simply the cool pictures from an outdoor experience. I can't wait to laugh, eat food and indulge in exciting outdoor trips with you!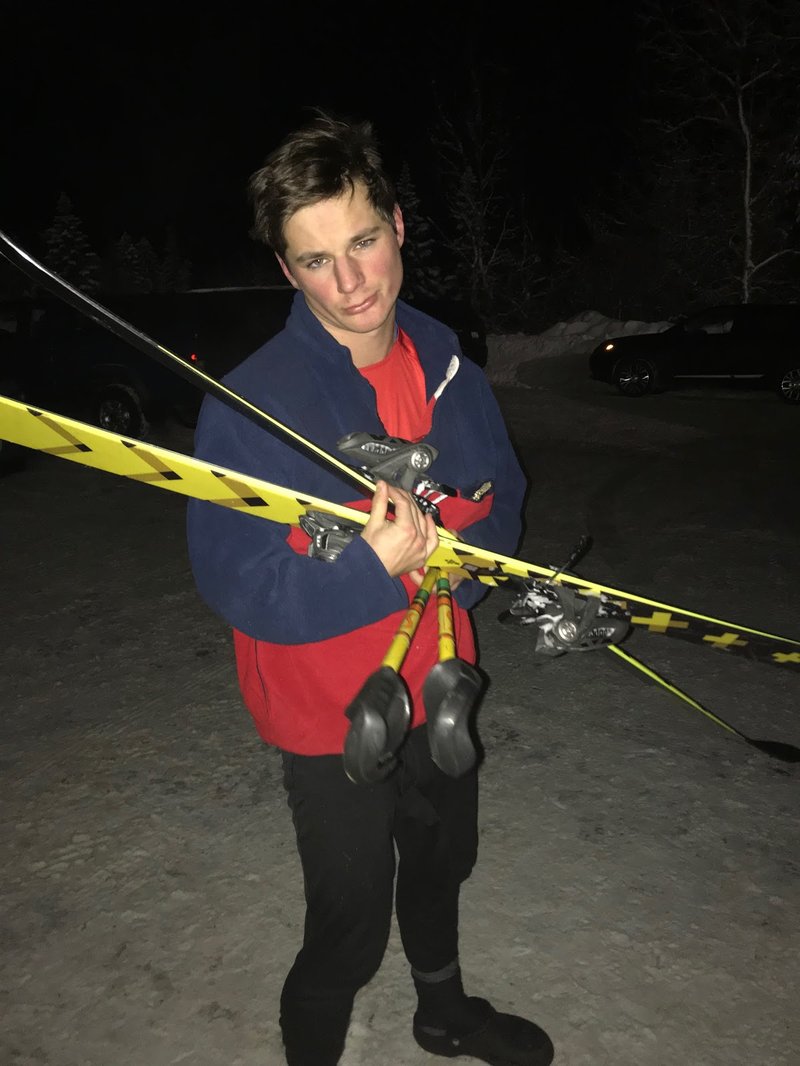 Grant Rienstra
I got involved at the WWU Outdoor Center to find an amazing community and get others jazzed about being outside.  Needless to say, I have found the amazing community and getting people jazzed is the everlasting goal! My main hobbies outside include skiing, hiking, and kayaking!  When I am not outside I enjoy playing all sorts of games: board games, soccer games, card games, acting games, any games! At western I am most interested in math and finance/econ but I am yet to declare my major, after all, I am just going into my second year!  If I could have any superpower? Teleportation... Of course.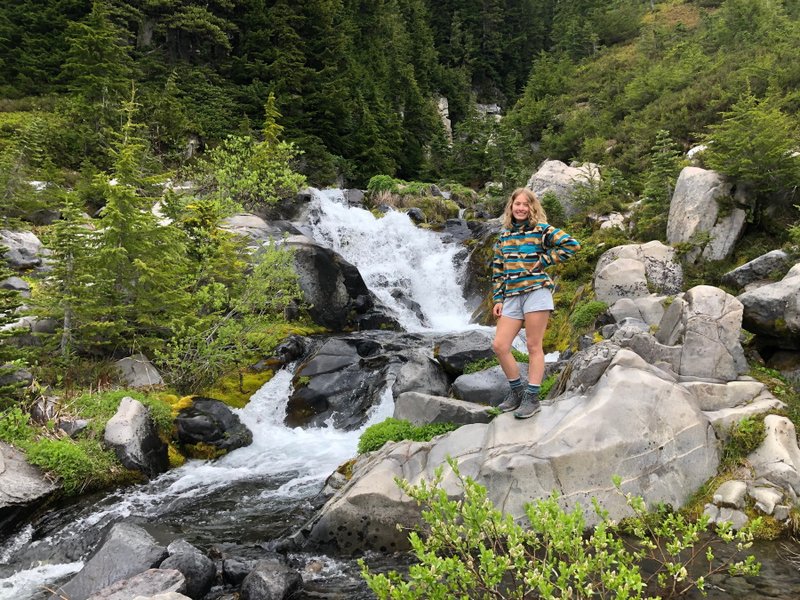 Jessica Stillwell
Hey! My name is Jessica and I am currently a sophomore at Western. Growing up, my family occasionally went camping, I remember running around in the dirt, and being mesmerized by campfires. While I still love running in the dirt and tending to fires, I also love backpacking, kayaking, swimming, biking and sharing these fun activities with others. I am so excited to get outside and have a good time! Oh, and eat good. I love food - both eating and preparing it. Let's share snacks and explore trails!
Summer Sturges
Summer is a senior at Western majoring in Communication Sciences and Disorders and minoring in Leadership Studies. Born in Eastern Washington, Summer has grown up with a love for sunshine and a passion for service. A common question that people ask her is: What is your favorite season? Although you might think she'd say summer, it's actually spring because of all the bright and beautiful things that come to life when the sun comes out. In her free time, she can often be found making pies or riding her bike. She likes to support people and make them feel welcome so if you ever see her around campus, please be sure to say hello! 
Nota Tsitsiragos
Growing up on a small island in the San Juans and spending the majority of my time outdoors, I soon realized the influential impact the outdoors can have on myself and my peers. White water rafting in the Grand Canyon with students my age who were blind or visually impaired initially sparked my passion for recreational therapy. I am currently working towards my degree in this field at Western Washington University. My ultimate goal is to use recreation as a form of therapy and empowerment for youth with disabilities. This is my first year at the outdoor center and I can't wait to embark on this new experience. Let's get adventuring!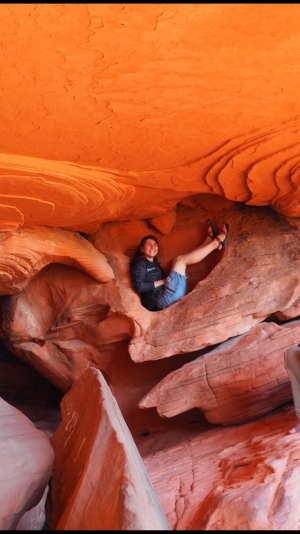 Emma Vasilj
My ideal adventure: Ruth Bader Ginsburg and I are climbing El Capitan. Nearly to the top, when our energy is waning and we don't think we can go any further, the spirit of John Muir comes to us flying on the back of a giant eagle á la Lord of the Rings and urges us on with some moving words. Inspired, we find the strength to get to the top, where Bob Ross appears in the sky like Mufasa's ghost to paint our sunset. That's the dream. 
Until I can get to that point though, I like to spend my free time climbing, hiking, and doing your typical nerd things. I'm an anthropology/biology major, a member of Western's climbing team, a mochi enthusiast, and I'm so psyched to adventure with you!
Natalie Vaz
As a freshman, WOOT! was my first introduction to the sport of backpacking, the state of Washington, and the people that would become some of my closest friends. The outdoors, however, have always been a big part of my life. My parents put a fishing pole in my hands before I could walk and by the time I was in high school I was guiding fishing trips in Alaska. I developed a passion for introducing others to the world of outdoor recreation because I was able to see first-hand its power to foster connection, increase self-confidence, and improve physical and mental health. When I am not fishing I enjoy mountain biking, vertical caving, and, as of this year, snow sports. I can't wait to spend the week getting to know each of you, eating delicious concoctions, and adventuring through the woods together!
Jack Augustine
Howdy fellow adventure seekers! How are you? How am I? I'm good. I'm excited. I am STOKED to get outside and share my passion for the outdoors with you all! I have been hiking, camping, and skiing since I can remember and rock climbing since I was thirteen. All these things have come together to create a deeply embedded appreciation for natural landscapes and our ability to interact with them. My favorite thing to do outside is combine all of the skills I've gained from each field of recreation and put them towards one or multiple objectives. This is my first year working as a trip leader and I cannot wait teach what I know and learn what I don't, all while building rich relationships and creating radical memories... care to join?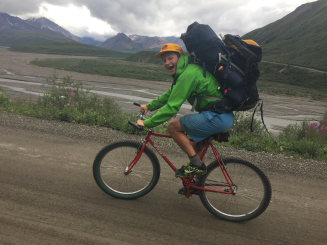 Gus Wimberger
My name is Gus Wimberger and I'm currently a sophomore at Western. I've been frolicking in meadows ever since my parents thought I was too unruly to remain indoors. Born in raised in a lovely city called Tacoma, Washington, I was fortunate to live near the Puget Sound and many trees and mountains and rivers. Getting outside romping, bumbling, splashing, and fumbling are some of my favorite ways to get out to challenge myself, relax, and get dirty! The awesome feeling of playing outside is why I love to work for the Outdoor Center, because I get to share that all with you. If you are into challenges, friends, and feeling good, the Outdoor Center is in your neighborhood!