Outdoor Center Staff
Coordinators
---
Elizabeth Chiou - Equipment Shop Coordinator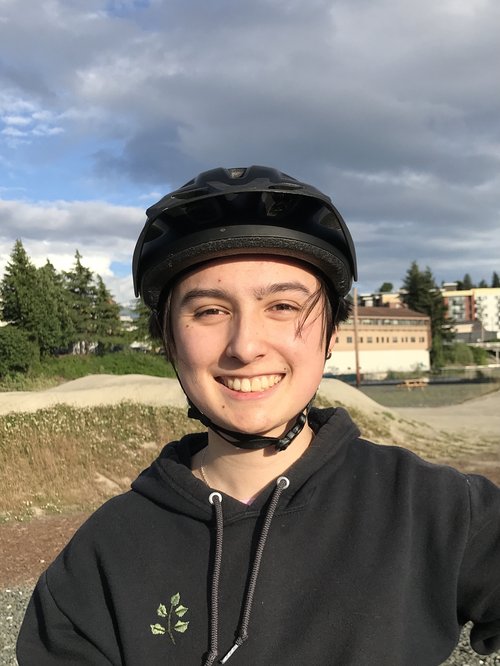 Ben Crandall - Excursions Co-Coordinator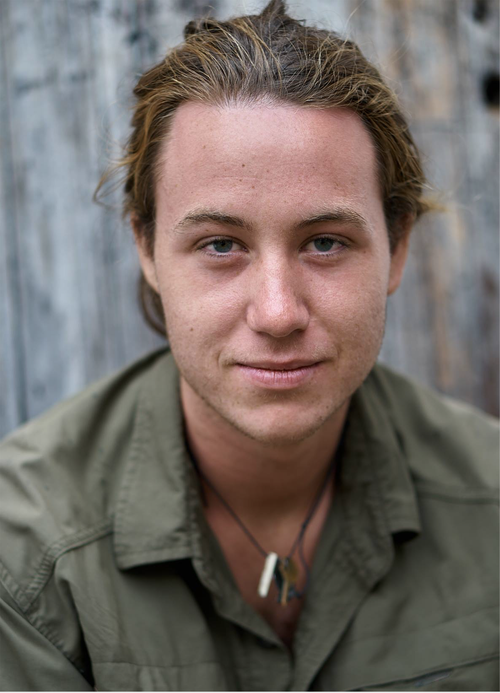 Hello! My name is Ben! It's good to meet y'all through the interwebs and I'm excited for that to happen in person, whenever that is! I grew up in Colorado and am a transplant of the PNW having found Bellingham to be one of the more exciting places to explore and see. The oceans, mountains, people and connections are what brought me here, and I am excited to share and discover each of them more deeply with you. I am a believer in jumping into cold mountain streams, stopping to look at all the wild flowers or mushrooms, marveling at the beauty around me and hauling in fresh veggies and cheese platters into the back-country even if it makes my backpack much much heavier! Every time it seems to be all worth it in the end! You'll find me getting up early to watch sunrises (as long as I have some warm tea in me!), on the water, exploring new places or trying to find the best salmon berry patch! Nature and the people I have met and experienced it with have provided some of the most intense learning experiences, moments of back-bending laughter, new challenges and everything in between! If I'm not outside you can find me reading, dancing, cooking magical deliciousness, talking with my family, whittling, learning guitar or hanging out upstairs at the Outdoor Center! Speaking of which! I hope you'll meander your way into the Outdoor Center and come say hi! You'll find we have lots of tea, cool mugs, a place to hang out, an ear to listen to your outdoor trips and a passion for figuring out what new experiences we can all create together! See ya soon!
Kateri Rinallo - Excursions Co-Coordinator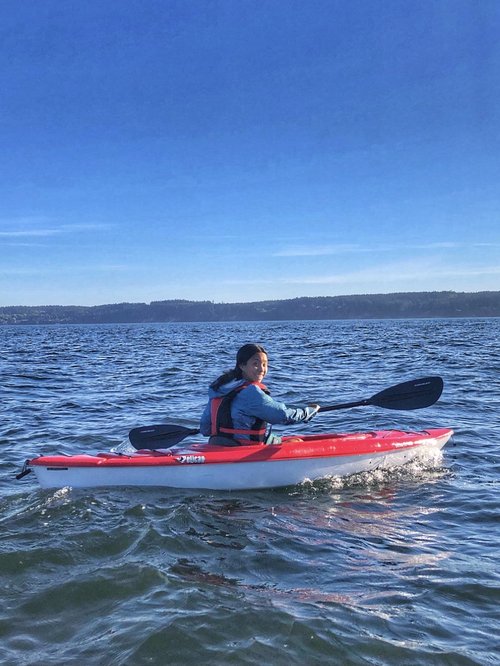 Grey Lee - Challenge Program Coordinator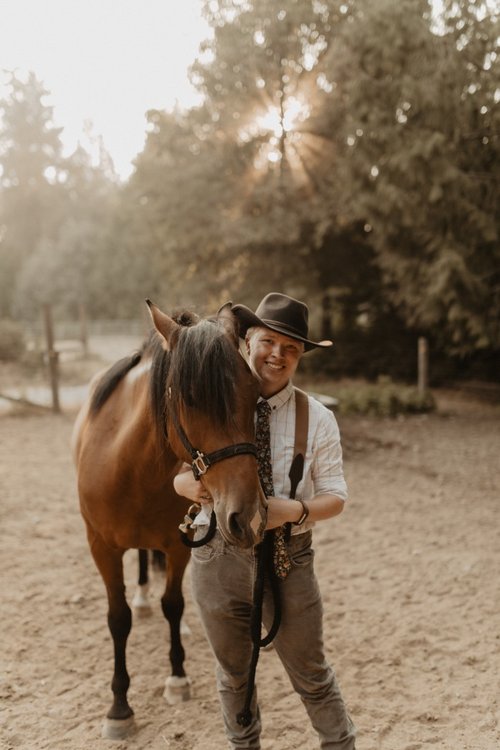 I was lucky enough to grow up in Western Washington, which means I got to spend a lot of my childhood in the outdoors; hiking, kayaking, skiing, and yes, riding! (Dare I say... yeehaw?) I absolutely love getting outside and connecting with the nature around me, and because of that, I've been working at summer camps for as long as I've been old enough to. That's where I got my passion for team-building, too! Challenge means a lot to me, as both a way to bring people together, and as a philosophy for life. Pushing yourself to grow, to connect with others, and to know when to lead and when to follow are all big parts of who I am because of Challenge. I'm endlessly excited to share it with others, and to help people connect with each other and grow a little in the outdoors.
Ella Neumann - Marketing & Resources Coordinator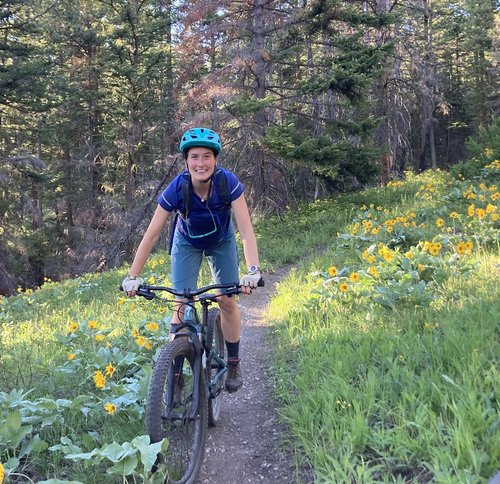 Trip Leaders
---
Amelia Bineham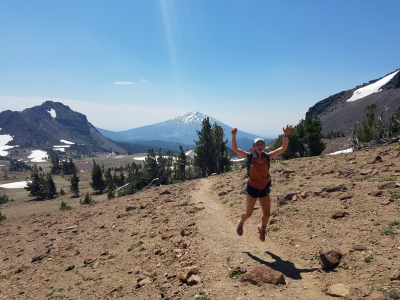 Hey! My name is Amelia! I am a sophomore studying environmentalism and sustainability. I have always enjoyed the outdoors but my love and passion to be outside has truly elevated since being at Western. My greatest advice is to keep saying yes and trying a ton of new things! I want everyone to find their own unique passion for the outdoors and to do what they love! Recently I've been super into rock climbing and backpacking. I also love laughing and goofing around with others and I've found that the best places to do that are in the backcountry! I look forward to getting to know you and enjoying the the wonders of the outdoors together!

Katie Boon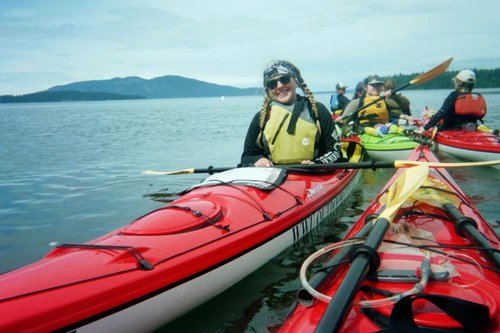 Ahoy! My name is Katie and I am a firm believer that life is full of small everyday adventures! Getting outside is one of my biggest passions! If you are on a trip with me expect lots of games, laughs and Peachy-O's! I love to experience the outdoors in many ways, including kayaking, climbing, and waking up early for good sunrise hikes. I aspire to climb Bob Ross-esq mountains and float down crystal clear waters as often as I am able to. I am so stoked to meet, make some memories and adventure with you!

Mayah DeMartino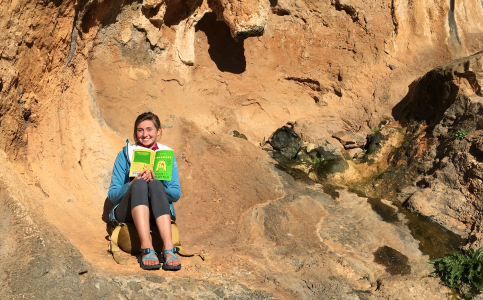 When I was a young child, it was discovered that I couldn't functionally catch or throw anything. Ball sports were off the table, thankfully, so I grew up rock and ice climbing, skiing, hiking, running, and camping with family and friends in my home state of Colorado. I've been instructing rock climbing at various gyms for five years, and I'm currently a student at WWU with special interests in climbing, skiing, learning and teaching. I'll always sacrifice space in a backpack for books and portable art supplies, I think every song would be better if it had a little banjo in it, and if I had to choose between only drinking water or coffee for the rest of my life, I would very unwisely choose coffee. 

Ryan Leaming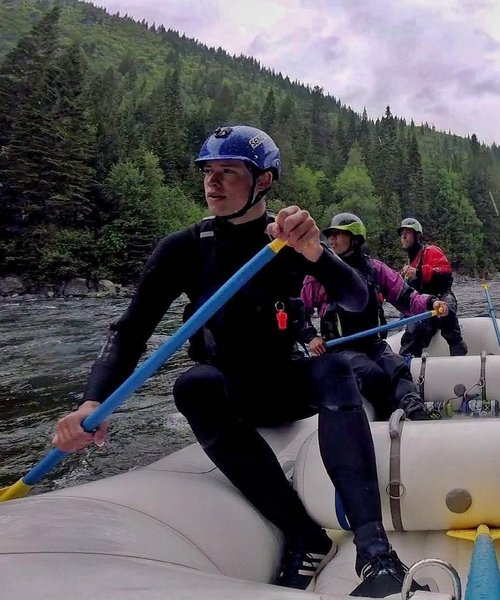 Hey y'all my name is Ryan Leaming and I am going into my second year at Western. I grew up in Spokane Washington and get my kicks from white water and deep powder. I am lucky enough to say outdoor recreation has always been a huge part of my life as far back as riding in my dad's backpack on the ski slopes before i could shred on my own. I have worked 3 seasons as a ski instructor and 2 as a white water guide and am always looking for new rivers to flip on. I recently picked up climbing at Western as an attempt to eliminate the shoulder season of fall when the rivers are empty and the mountains lack snow, but i also enjoy backpacking, running, and jumping off tall things. I'm super stoked to share all the knowledge and passion I have accumulated with everyone, and also hear about others experiences in the wonderful outdoors!

Ruby McDonald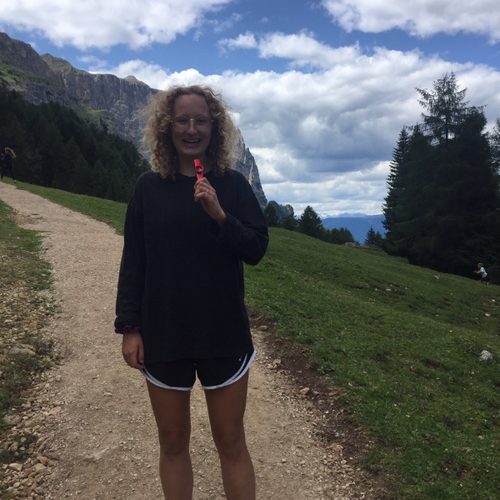 Yippy! Do you like trees and trails and mountains and climbing trees, and following trails and scrambling mountains (with sugar and peppers of course)? Cause I do! I am a kazoo loving, blistered-footed gal from a tiny town called White Salmon, WA (whoop whoop smack dab in the middle of the Columbia River Gorge), raised by two parents who I was so lucky to have had passed on their love for the outdoors and outdoor recreation to me. I get way too excited about light falling through leaves, ferns, mud, getting dirty, and really big TREES. And pasta. I want to expand my experiences in the outdoors and to have you all hopefully be apart of my outdoor experiences as well. Let's toot the kazoo and coo over colored rocks and moss and slugs while appreciating and respecting the world in which we were born into!

Grant Rienstra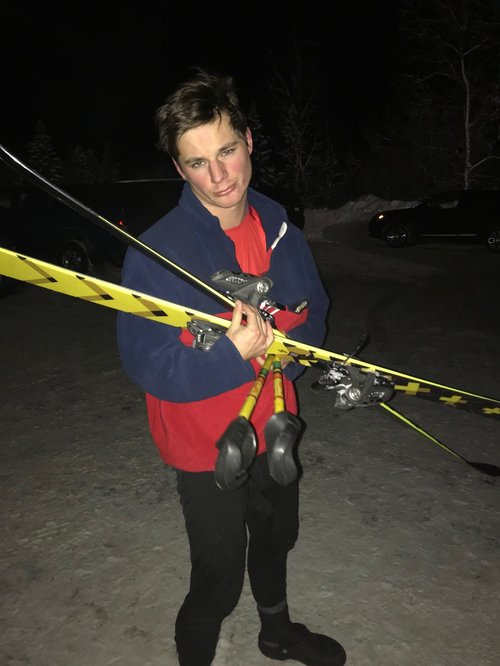 I got involved at the WWU Outdoor Center to find an amazing community and get others jazzed about being outside.  Needless to say, I have found the amazing community and getting people jazzed is the everlasting goal! My main hobbies outside include skiing, hiking, and kayaking!  When I am not outside I enjoy playing all sorts of games: board games, soccer games, card games, acting games, any games! At western I am most interested in math and finance/econ but I am yet to declare my major, after all, I am just going into my second year!  If I could have any superpower? Teleportation... Of course.

Jessica Stillwell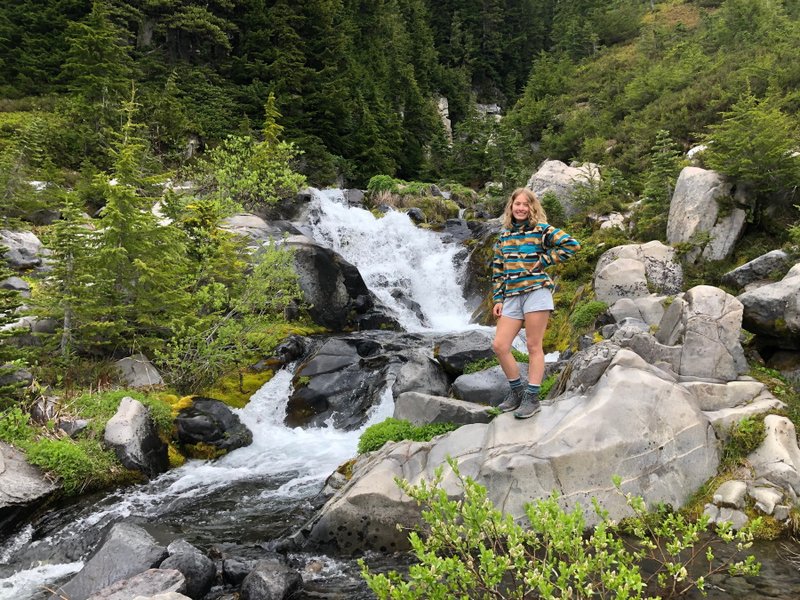 Hey! My name is Jessica and I am currently a sophomore at Western. Growing up, my family occasionally went camping, I remember running around in the dirt, and being mesmerized by campfires. While I still love running in the dirt and tending to fires, I also love backpacking, kayaking, swimming, biking and sharing these fun activities with others. I am so excited to get outside and have a good time! Oh, and eat good. I love food - both eating and preparing it. Let's share snacks and explore trails!