Outdoor Center Staff
Coordinators
---
Bella Bedard - Equipment Shop Coordinator
Abigail Tankersley - Excursions Co-Coordinator
Kateri Rinallo - Excursions Co-Coordinator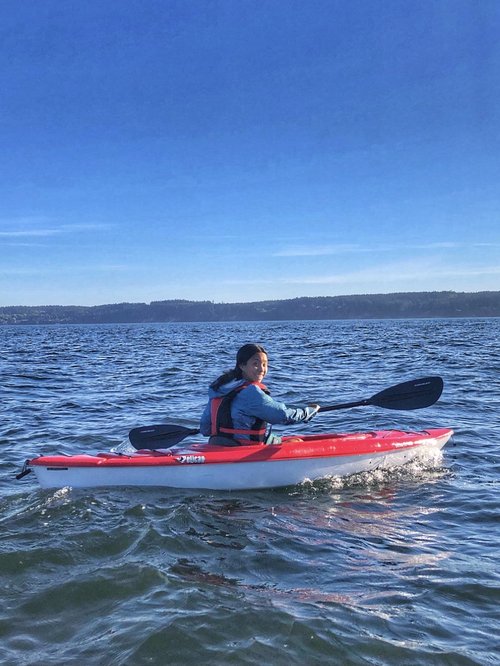 Trip Leaders
---
Amelia Bineham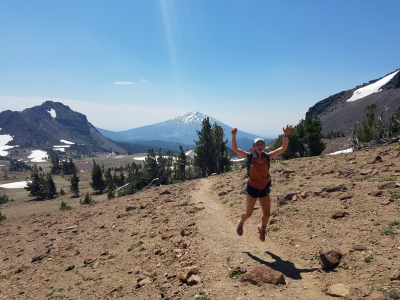 Hey! My name is Amelia! I am a senior studying environmentalism and sustainability. I have always enjoyed the outdoors but my love and passion to be outside has truly elevated since being at Western. My greatest advice is to keep saying yes and trying a ton of new things! I want everyone to find their own unique passion for the outdoors and to do what they love! Recently I've been super into rock climbing and backpacking. I also love laughing and goofing around with others and I've found that the best places to do that are in the backcountry! I look forward to getting to know you and enjoying the wonders of the outdoors together
Anna Horejsi
Hi! Hello! How are you? My name is Anna. I am a 4th-year student at WWU. I am writing a concentration through Fairhaven that focuses on Wilderness Medicine, Trauma Therapy, and Outdoor Recreation. I grew up in Western Montana, where I spent my childhood dancing, hiking, biking, and doing other activities that can best be summed up as playing in the dirt. I completed a 200 hr Yoga Teacher Training (RYT) in 2018. I teach weekly yoga classes at the Outdoor Center. I can also be spotted working in the Equipment shop or on your next OC excursion! I hope to spend the years following graduation ski bumming and bikepacking my way around the world. My passions include, in no particular order… wool socks, fine stationery, climbing and laying on hot rocks, brewing kombucha, and making outdoor spaces more inclusive, safe, and welcoming for all humans.
Camille Wood-Foucar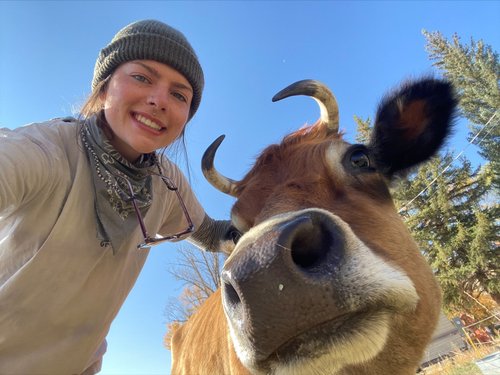 Howdy! I'm Camille (she/her) and I come from the Montanan Rockies. I have since found home in the PNW and the Cascades. I love sunshine, mountain scapes, alpine lakes, headstands, rocks and snowflakes. I'm grateful to be here and part of this community and oh so stoked to share awe and adventure with you all moving and grooving and appreciating this incredible planet we call home!
Clara Magsarili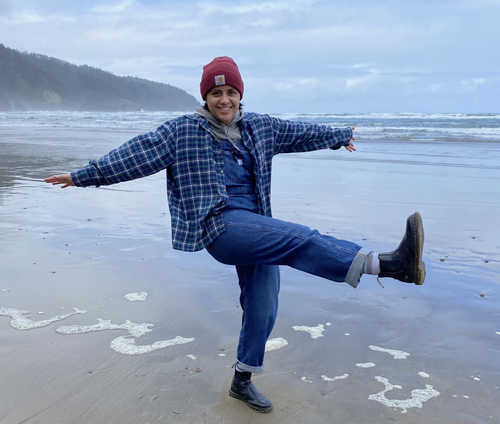 Hello! My name is Clara (she/her). I am a second-year student studying Environmental Science! I am from Portland, Oregon where I was able to enjoy the beautiful forests, mountains, and beaches near home. I am so excited to be a Trip Leader for the OC and look forward to learning, growing, and enjoying all the fun adventures ahead. My interests include birdwatching, plants, cooking, frisbee, hiking, painting, music, and good conversations.
Clary Greacen De La Montagne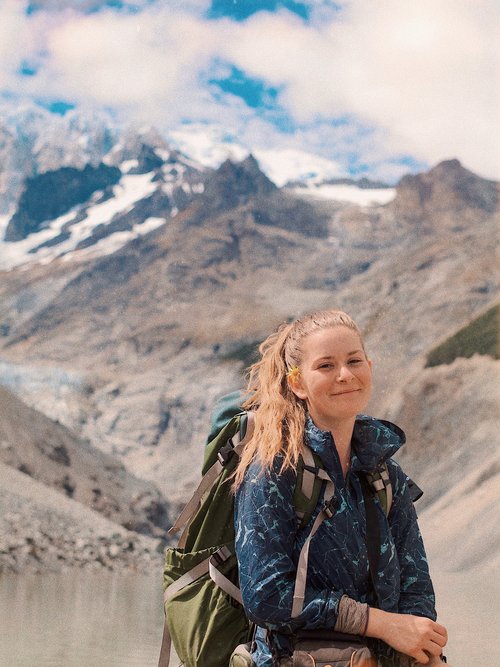 Hi! I'm Clary (she/her), and I'm a junior studying Environmental Education and Eco-Social Justice at the College of the Environment. I grew up in the redwood forests of Northern California and have always loved to be outside, whether on a month-long backpacking trip or admiring the salamanders in my backyard. As a trip leader, I'm excited to support people to get outside and connect with nature in whatever way feels good! A fun fact about me: as a kid, I believed there were gnomes living in the forest in my backyard, and I haven't yet ruled the possibility out.
Francis Neff
Hi friends! My name is Francis (he/him) and I am a fourth-year student here at Western, pursuing majors in Environmental Science and Political Science. Whether it is on skis, wheels, or anything else, getting to be a guest in wonderful and beautiful places is a special experience. You can often find me trying to get up on tall peaks and looking for big ole trees in the hope of gaining some of their wisdom. I am super excited to join you all on these incredible adventures while getting to know each other, learning a thing or two, and having a whole lot of fun while we are at it.
Janie Egan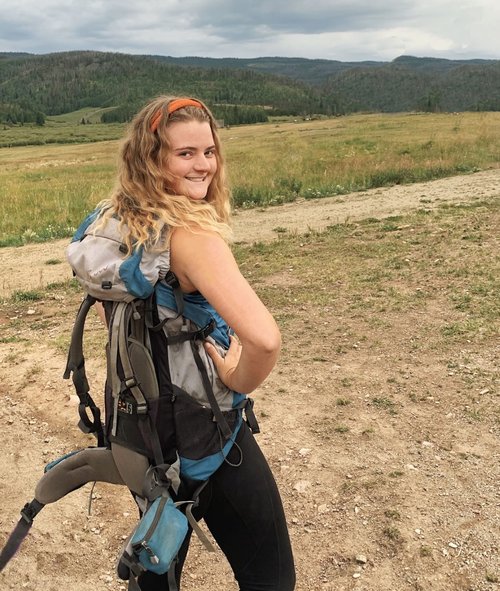 My name's Janie (she/her), I'm a third-year environmental studies student and I grew up in Colorado with the Rockies in my backyard. I am a thimbleberry enthusiast, sunshine addict, banjo player, and strong believer that PB&Js are best after being crushed in a backpack. Spending time outdoors with other people makes me feel like the most whole version of myself, and I'm so excited to help everyone at Western make those same kinds of connections with the OC!
Fun Fact: Capable of carrying up to 6 bear bins in one armload
Katrina Doerflinger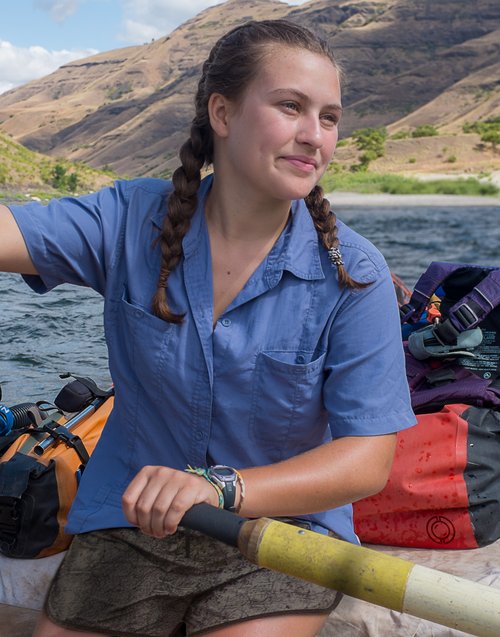 Hello!  My name is Katrina and I use she/her/hers pronouns. I am majoring in Environmental Science. My passion for the outdoors stems from its ability to give me perspective. Spending time outside allows me to take a step back from a busy technological world and center myself on what really matters. As a trip leader, I want to help others gain this same big-picture perspective and explore what really matters to them.
My main areas of interest in outdoor recreation are whitewater rafting, backpacking, and alpine skiing. In the coming years, I hope to gain more experience in mountain biking, climbing, and trail running. Hope to see you at the OC!
Maggie Keyek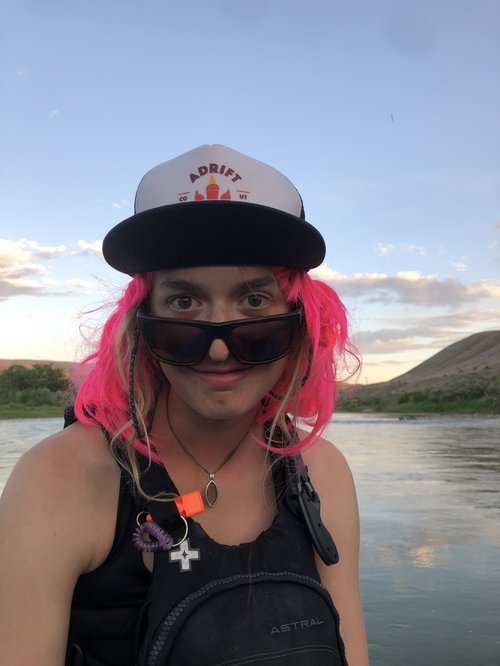 Howdy! My name is Magz (she/her)! I was born and raised in the big ol' beautiful mountains of Colorado and have found my new stomping grounds out here in the Pacific Northwest. Out of my love for all things outside I am pursuing a degree in Recreation Management and Leadership with a minor in GIS (Maps! Maps are so fun!). You will often find me giggling, hooting, and hollering down a snow-covered slope or a free-flowing river. I am a firm believer that no adventure is complete without large amounts of glitter and a wig that brings out your true alter ego. I am so excited to meet y'all and spend time together in our outrageously beautiful backyard!
Maeve Monahan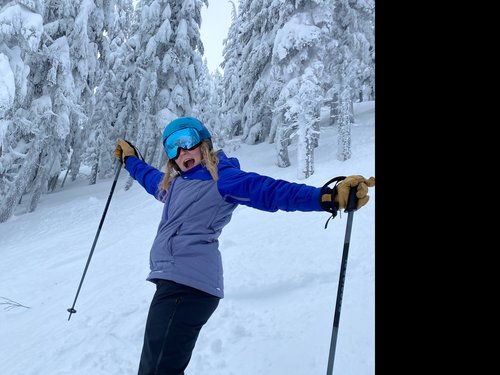 Hi there! My name is Maeve (she/her) and I'm in my second year at Western. I'm working on a Fairhaven concentration that centers community building in outdoor program development. I grew up in a tiny little town outside of Missoula, Montana. As an only child, I had to find ways to entertain myself, so I spent most of my free time building forts by the river with my dogs. I spent my winters at Discovery Ski Area where my dad was the ski patrol director; taking full advantage of the warm patrol shack to eat my lunches (and cookies) in. Nowadays you can find me equipped with chapstick, a bottle of ranch, and way too many lists. I'm stoked to be working as a trip leader and encouraging others to try something new outside, putting the emphasis on fun and friends!
Natalie Culhane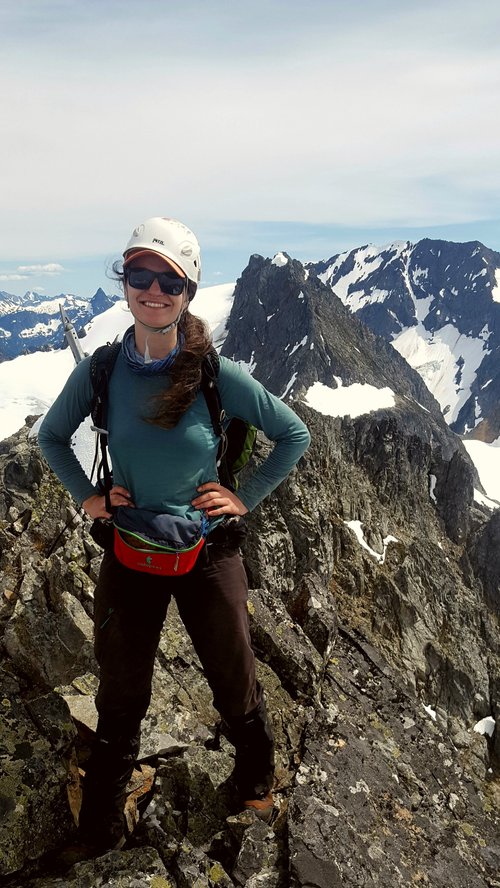 I'm a mature junior, majoring in Geology at Western. Since my move from southern California to Washington in 2018, I've fallen in love with this state's adventure playground of snowy, scrambly, stunning peaks. My heart currently belongs to mountaineering, but I'm always looking for a new outdoorsy passion to explore. 
Fun Fact: Summitted the big five Washington volcanoes in one year!
Nico Ryden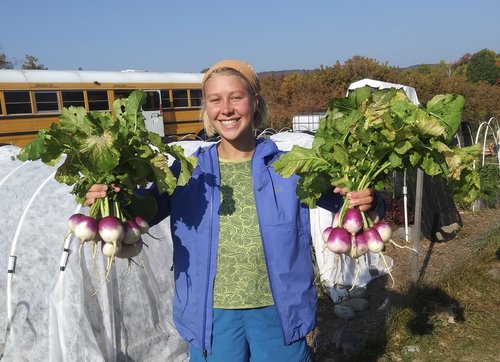 Hello everyone! My name is Nico, I use she/her pronouns, and I am hoping to study
Place-Based Education, Regenerative Agriculture, and Food Sovereignty at Fairhaven.
Outside of these areas of study, I absolutely love searching for lichen, doing
fermentation projects, connecting with local ecosystems, and unleashing the inner child
with other people while doing so! A fun fact about me is that I once lived with a snail the
size of my foot! I am very excited to meet you all, let's explore and climb trees together!
Ruthie Yawney
Hey! Hello! Hi! My name is Ruthie, and my pronouns are she/her/hers. I'm a Junior currently working through the Recreation Management and Leadership major with a focus on Outdoor Rec. Some of my favorite outdoor things include swimming in glacier lakes, whitewater rafting, backpacking, dancing, and skiing. I'm super stoked to run around the pnw and go on some classic OC adventures with you guys! Outdoor adventure helps me to feel alive and I'm basically head over heels in love with it. I can't wait to learn, play, and get after it with all of ya! 
Fun Fact? I love goofin around
Ryan Leaming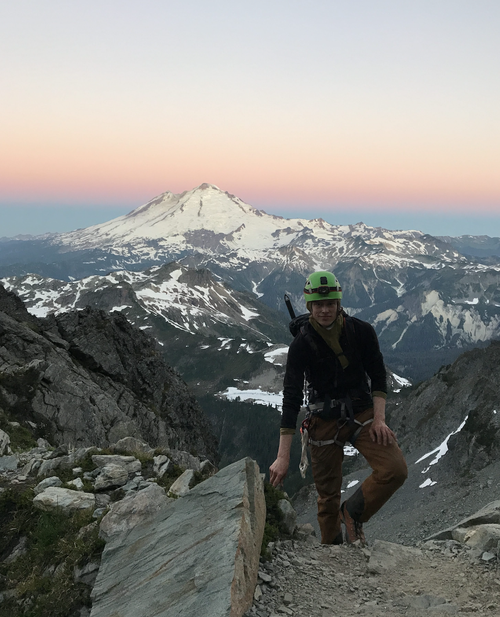 Hey, y'all my name is Ryan Leaming. I work as a trip leader and at the equipment shop for the outdoor center. I grew up in Spokane Washington and get my kicks from white water and deep powder. I am lucky enough to say outdoor recreation has always been a huge part of my life as far back as riding in my dad's backpack on the ski slopes before I could shred on my own. I have also worked as a ski instructor and as a white water guide and am always looking for new rivers to flip on. Since coming to western I have found a passion for type 2 fun climbing mountains in the cascades, but I also enjoy backpacking, running, and jumping off tall things. I believe everyone should have space in the outdoors and allowing people to experience these places is the best way to spread awareness to preserve the outdoors so that future generations can have the same experiences we do. I'm super stoked to share all the knowledge and passion I have accumulated with everyone, and also hear about others experiences in the wonderful outdoors!
Zoe Cowan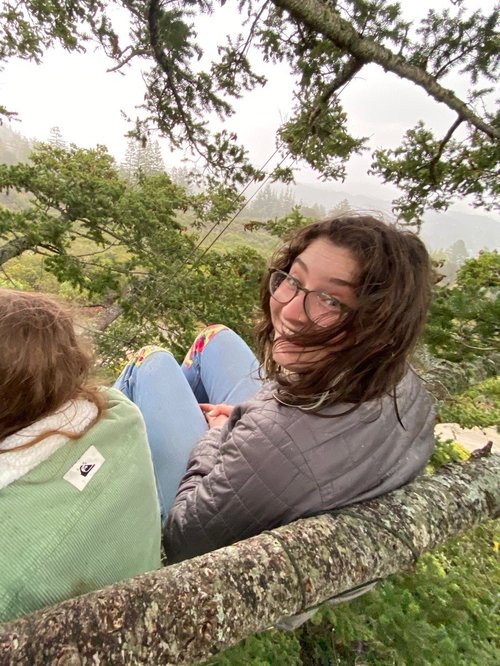 Heyo, I'm Zoe! I'm a nature-loving gal from the coast of Northern California and I'm thrilled to be up here exploring the Pacific Northwest with you all. I am studying environmental education and love learning about the plants and creatures I encounter outside. Also, cooking delicious meals in the backcountry is one of my favorite activities! A fun fact about me is that I have a chicken who is 14 years old!

Bike Technicians
---

Ayden Huennekens
Will Kettle
Logan Ruch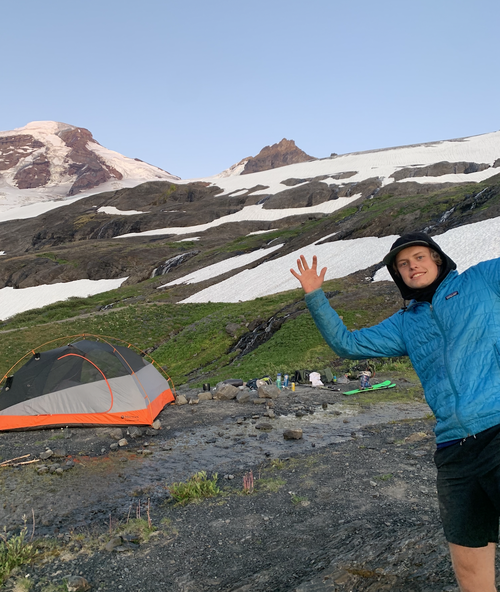 Hi, I'm Logan, I am from Colorado and am studying Geography here at WWU! I've been an avid mountain biker since I was nine and I love to help get others interested in biking and bikes in general!
Fun Fact: I speak half-decent Pig Latin