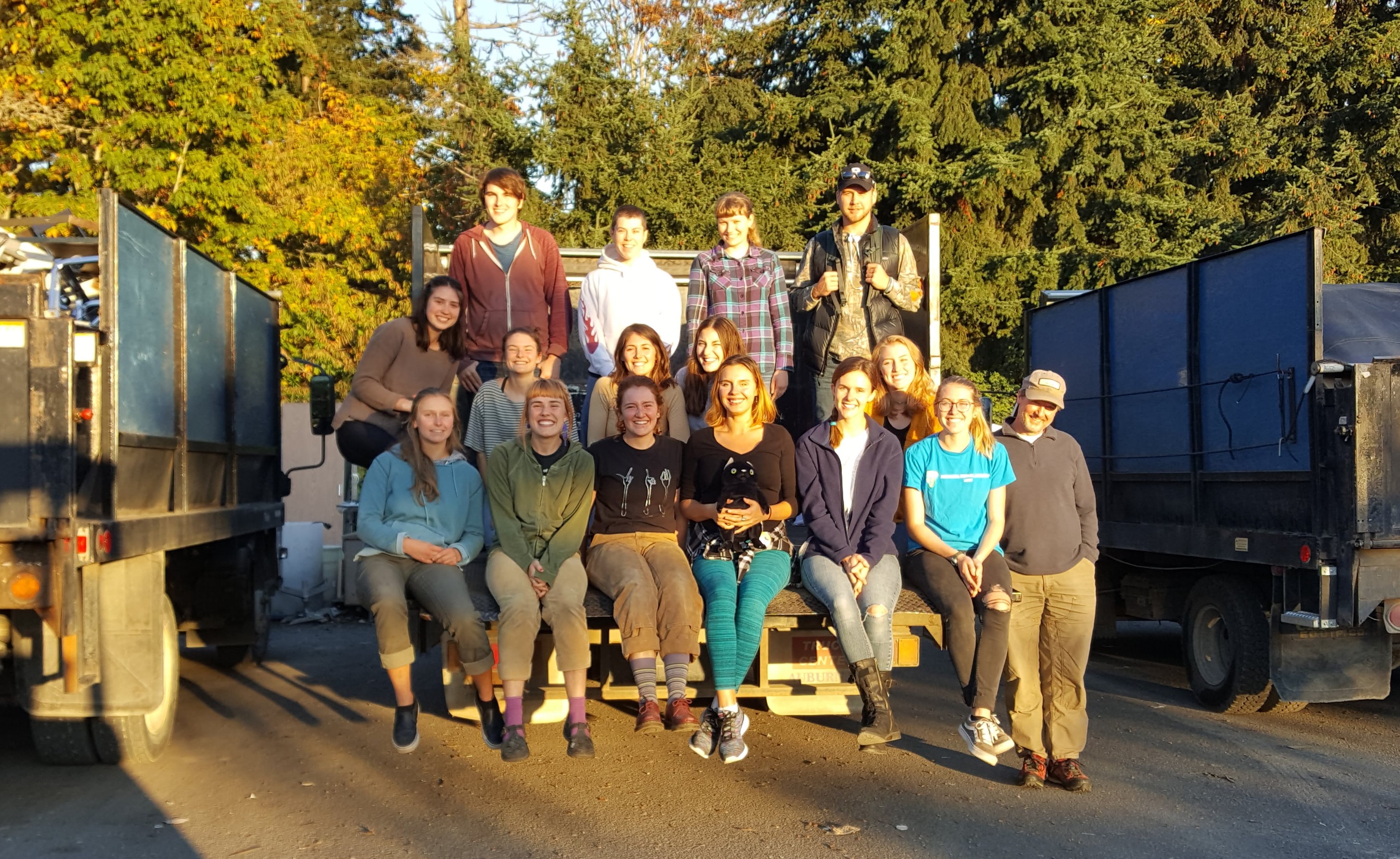 Recycle Center
About
The A.S. Recycle Center is an on-campus recycling service with an almost all-student staff. We gather recyclables from approximately 650 barrels in the academic buildings, the residence halls, and the dining areas on campus, and then sort their contents by hand. We operate mainly as a collection and redistribution entity with the goal of elimnating contaminant sources in the university's recycle stream before the materials go to Northwest Recycling, Whatcom County's recycling business. Because Western's students and staff come here with different levels of recycling knowledge, our Education Coordinator works to bring a basic knowledge of recycling practices to all members of WWU's community, and further reduce the amount of waste contamination in the recycling, as well as the amount of recyclables that go into landfills.
Mission
The mission of the A.S. Recycle Center is to provide the opportunity for students, faculty, and staff to recycle on campus, to educate the University community on the recycling process at Western, and to continually increase our collection efforts in order to reduce Western's waste stream. In addition to this, we provide student employment opportunities and work experience, specifically in recycling and waste management.
"Why is working at the recycling center important to you?"