Ethnic Student Center
Welcome to the ESC
During the COVID-19 pandemic, some ESC clubs have chosen to not remain active throughout spring quarter 2020. Please check WIN to see if the club you're looking for is active for the quarter. If you know of an ESC club that is not showing up, they're probably still a real club, just taking a break for the quarter!
The Ethnic Student Center (ESC) is a student-run organization within the Association Students (AS) of Western Washington University and was established in 1991. Our goal is to help students Affirm their identity, Build a sense of community, and Cultivate leadership (Our "ABCs"). The ESC is also home to 19 diverse clubs open to students of all backgrounds. These clubs promote the values of the ESC and offer a "home away from home" for all students. Many students within the ESC have moved on to become leaders on campus and in the community.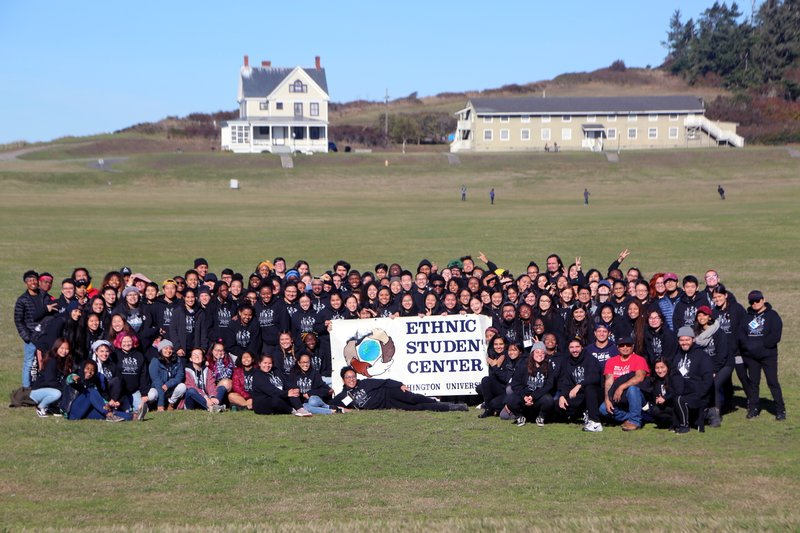 The Ethnic Student Center is located on the 7th floor of the Viking Union in the Multicultural Center and provides anything a student might need-- comfortable lounging space, TV with cable, plenty of desk space, computers, supplies, and supportive staff. Students often come before, between, and after classes to have lunch, study, have meetings, or just relax and hang out. Come down and join us!

Visit this form for our ESC Suggestion and Feedback Box! https://tinyurl.com/yajaqswx


Our Mission
"The ESC is a community that supports historically underrepresented ethnic students and allies by providing a social atmosphere and inclusive environment where we engage in identity exploration and strive for cultural awareness and academic excellence."
We are a student-run organization within the Associated Students of WWU. We provide several resources and a safe environment where students can work on event programming, do homework, or just hang out. There are many ethnic clubs that assist students in transitioning to Western, developing cultural identity, providing a sense of community, and being active in social justice. The ESC also offers study space, computer access, and resource information. Open to all students.
What is an ESC club?
An ESC club is a cultural/ethnic organization "recognized" by the Associated Students of WWU and meets our mission statement. Clubs meet regularly in the ESC and other places throughout campus. These meetings are great opportunities to meet new people, network, make friends, and have fun. Clubs also offer various activities for all students to get involved in, ranging from traditional and modern dance groups to volunteer opportunities within the community. Different events are also hosted by these clubs throughout the year. Anyone may join or be involved with the ESC and its clubs.
How can I get involved?
There are several ways to get involved with the ESC. ESC Clubs offer a wide range of opportunities for involvement from volunteering and social justice, to performing arts and discussion groups. In addition, the ESC itself offers opportunities for students to assist the staff as interns and volunteers for different events and activities. For more information on how to connect with clubs or get involved with the ESC in general, please contact the Assistant Director, Melissa Uyesugi.

Why get involved?
To meet new people and have fun.
To be part of a respectful, safe, sharing community.
To learn and share knowledge.
An opportunity for positive social change.
To develop personal & career skills
Staff
Currently Vacant// Assistant Director for Multicultural Student Engagement
VU748 // 360-650-6691 // 

Currently Vacant (search in progress) // ESC Club Advising Manager 
VU747 // 

Student Staff
Chelsea Joefield // ESC Advocacy and Programming Coordinator
Daniela Rodriguez // ESC Assistant Director for Club Logistics
Kiara Kim// ESC Marketing and Outreach Coordinator
ESC Office Assistant
VU420 // 360-650-7271 // as.esc.office.assist@wwu.edu