Office of Civic Engagement
Who are we?
The Office of Civic Engagement (OCE) exists to provide the resources, services, and support necessary to ensure student representation in decisions that impact students at the university, local, state, and federal levels; to promote effective citizenship and civic engagement through services, programs, and collaboration.
The OCE is located in Viking Union 519 near the Student Government offices. Follow us on Instagram and Facebook for information about FREE events, jobs, elections, and more! Fill out this quick Google Form to get involved.
Questions?
Contact OCE Director Mallory Schaefbauer (She/They) as.oce.director@wwu.edu
Office Hours: M: 2pm-5pm, W:10:30am-11:30am & 2pm-4pm, F 10am-2pm
Legislative Education Assistant Neal Selu (he/him)
as.oce.legislativeeducation.assistant@wwu.edu
Office Hours: T 3pm-5pm, W 2pm-5pm
Components of the OCE
A student run program that seeks to advocate for student interests in politics. They register students to vote, educate students about elections, encourage students to vote, make voting easier, help students contact elected officials, and organize free trips to Olympia.
Kira Davis (she/her)
AS OCE Voter Engagement & Recruitment Coordinator
as.oce.engage.recruit.coord@wwu.edu
Office Hours: M,F 9:30am-12:30pm, R 11:30am-2:30pm
Vote in Student Elections at https://win.wwu.edu/
Register to Vote in Washington WesternVotes
Register to Vote Outside of Washington VoteGov
Step By Step Video on Registering: ASWWU OCE
The AS and University appoint 200+ students a year to committees that make a variety of decisions across campus. Become a student committee member today! Email as.oce.director@wwu.edu for more information! 
Sign into WIN and then click on the forms tab, the first form is called 2022-2023 AS and University Committees Student Application" click on that and you should be able to apply from there.

Curious about committees?
Contact Civic Involvement Coordinator Aspen Cates-Doglio (He/Him)
as.oce.civicinvolvement.coord@wwu.edu
Office Hours: M,W,F 9am-10am & 12pm-2:30pm
Each Spring the Associated Students holds an election for the AS Board of Directors and each Fall for the Student Senate seeks student input through referenda, and student-led initiatives on the Western Involvement Network. Contact AS Communications as.communications@wwu.edu if you would like to run for a PAID student government position and make a difference at WWU!
Contact Elections Coordinator Isaac Brandt (he/him)
as.oce.elections.coordinator@wwu.edu
Office hours: T,R 12pm-3:30pm, W,R,F 9am-10am

A referendum is a direct vote by all students at WWU who are invited to vote on a particular proposal
Past referendums:
2019 - Anti-Made for Waste Coffee Cup Initiative
2018 - Bringing Back the College of Ethnic Studies
2017 - Providing free Legal Services for students
2016 - General Education Reform Proposal
2015 - Student Bus Pass
2014 - Plastic Water Bottle Ban No Longer Sold on Campus
ASWWU Director of Legislative Affairs
A student employee that works to represent the student body to the State Legislature in Olympia. This position works with the Washington Student Association Washington Student Association to lobby legislators, testify to state committees, and then report back to students about higher education issues.
Chat with Stella Seth (she/they) Director for Legislative Affairs by email as.oce.director.legislativeaffairs@wwu.edu, or over X (formerly Twitter) @aswwulobbyi
Office Hours: T 9am-11:30am & 2:30pm-3:30pm, R 9am-11:30am, W,F 3pm-5pm
A student employee that works to represent the student body to city and county governments on issues that affect students locally. Every year student volunteers participate in Local Lobby Day to advocate for student issues like homelessness, rental rights, etc. to local government members.
Chat with Gabby Laipenieks (she/her) by email as.oce.localliaison@wwu.edu
Office Hours: M 3:30pm-4:30pm, T,R 9am-12pm, F 1pm-4pm
Staff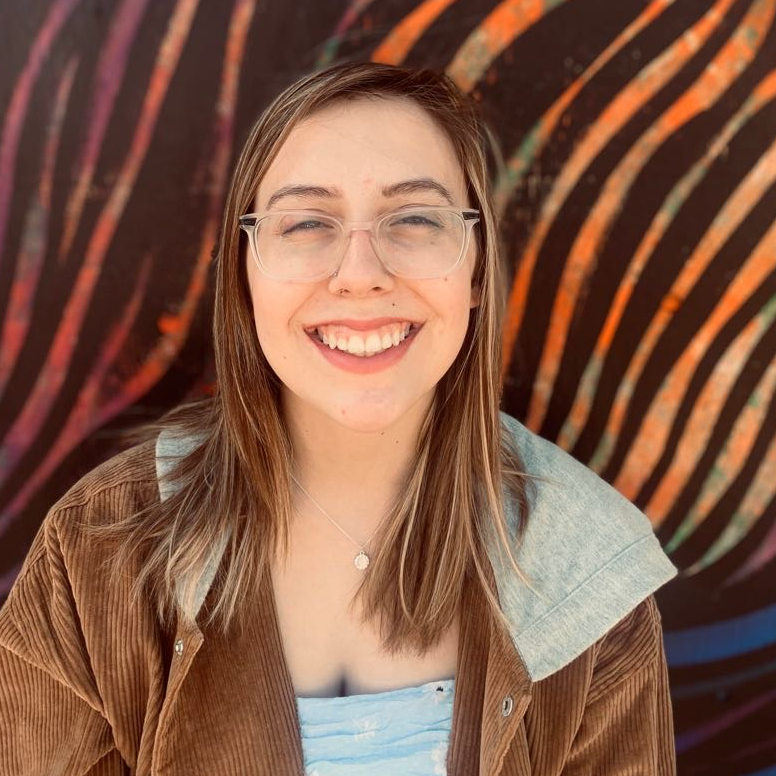 AS OCE Director of Legislative Affairs
AS OCE Local Issues Coordinator
AS OCE Civic Involvement Coordinator
AS OCE Legislative Education Assistant