Elections
---
The AS Student Senate serves as the legislative body of the Associated Students of Western Washington University and is comprised of 21 Senators from the eight Colleges on campus, as well as from the general student population. Check out their work from the last two years Student Senate. Run for the Student Senate! Senators are paid for 19 hours of work a month to advocate for students in each college on campus including the graduate school and four positions are reserved for undergraduate students video. To vote in AS elections go to WIN!
Meet your elected Executive Board below and get involved by contacting them Board of Directors.
Questions?
Contact Mario Alem (He/Him/His) as.oce.elections.coordinator@wwu.edu
Office Hours over Zoom & Teams: M-F, 9-11 am
2020 AS General Elections Results
AS President
Abdul-Malik Ford
Round 1
Abdul-Malik Ford - 513
Nate Jo - 531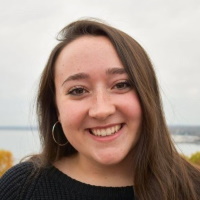 AS Vice President for Governmental Affairs
Nicole Ballard
I am a Junior majoring in Political Science and Sociology. I am finishing my second term as a Student Senator where I consistently and passionately advocated for student voices at Western. I worked in the REP Office for the last two years where I facilitated the largest voter registration drive in Washington, worked to make voting more accessible, helped craft the legislative agenda, and was on the planning team to execute Lobby Day. With this legislative session being a budget year, it is the perfect time to advocate for more mental health services, more resources for marginalized students, and to continue the push to create an Ethnic Studies curriculum at WWU, along with other issues that students want to advocate for. I am excited to serve the students of WWU, creating long-lasting change on campus and in the various levels of government as your VP for Governmental Affairs.
Round 1
Madi Miller - 122
Seth Stevens - 110
Nicole Ballard - 726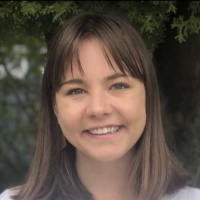 AS Vice President for Sustainability
Nora Harren
Hi there, my name is Nora Harren. I am running to be your AS Vice President for Sustainability. I am junior and am double majoring in Energy and Policy and Management and Economics. I am running because I am confident that I can effect impactful change on Western's campus through collaborative efforts with the student body and Western's administration. My experience working in the Associated Students has provided me with a toolset that will allow me to serve the student body as a resource for advocacy and action. There is an absolute need on a micro and macro level to address environmental issues such as climate change, environmental racism, food insecurity, waste disposal, and transportation, among others. I plan to work on these issues with urgency and care while serving as a resource for the students at Western already engaging in this important work. Thank you!
Round 1
Jose Ortuzar - 471
Nora Harren - 484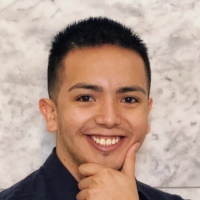 AS Vice President for Diversity
Ranulfo Molina
My name is Ranulfo Molina and I am running to be your next AS Vice President for Diversity because I believe in accessibility, sustainability, and transformative change. As a first-generation Latinx queer scholar, I hope to bring positive change through my identity and experience of navigating through a system that has not been designed to work for marginalized communities. By combining my passion for social justice and progressive change, I am ready to continue the transformative work of previous leaders and to lead the way for radical opportunities. To ensure student success, I plan to use collaborative methods of leadership to achieve milestones and to reaffirm diversity, equity, and inclusion on our campus. As a current ASWWU Student Senator, I learned that leadership embodies a collective work effort, partnership, and alliance with student organizations to create solidarity and to gain a better understanding of how I can serve students in my role as AS Vice President for Diversity. Through my minor in Education and Social Justice, I have come to learn that activists have mastered picking locks that have been closed off from underrepresented communities, and that sometimes, transformative work means the doors need to be kicked open. I also recognize that creating new avenues for parts of the community that have been previously disregarded by oppressive systems would be part of this leadership line of work; we cannot be truly diverse, equitable, or inclusive if we continue to leave out parts of our multicultural community. Furthermore, I promise to lead the conversation with a non-biased ear when listening to the diverse community of WWU. I plan to achieve this by applying the rhetorical practices of love, vulnerability, and tools of effective listening.
Round 1
Ranulfo Molina - 873
N/A - 24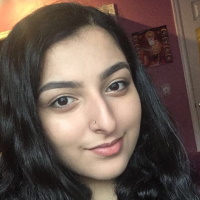 AS Senate Pro-Tempore
Sargun Handa
My name is Sargun Handa, a TEDx speaker and published author, and my passion is making positive long-lasting change. I serve as your current Senate Vice Chair, working closely with this year's Senate Pro Tempore to advocate for student needs. This year, I volunteered with my peers to travel to Olympia twice, lobbying to legislators for increased mental health resources, support for sexual assault survivors, and funding for ethnic studies at WWU. As Vice Chair, I was working on suicide prevention, sexual assault prevention, and mandatory reporter training for the Student Senate before the Coronavirus pandemic. However, my service in the Student Senate is not over; I continue to work on implementing training remotely and advocating for student needs during these times. Thank you for the opportunity of creating positive long-lasting change as Senate Vice Chair and I ask for your vote to continue this work as Senate Pro Tempore!
Round 1
Sargun Handa - 857
N/A - 19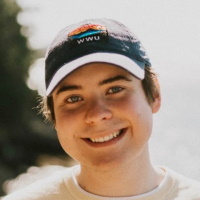 AS Vice President for Student Services
Carson Brock
Hello, I'm Carson Brock and I'm running for AS VP of Student Services. This is only the second year that this position is open at Western, which leaves me tons of opportunities and flexibility to work with the position and take care of the student body. One of my many goals for this position is to encourage all students to be involved in what is happening within their campus community, and where their money is going. If we work together, our ideas will enact change. In this role, I will take what students need and make the administration listen and act on all student concerns. Concerns such as: Campus Safety, Accessibility, Food insecurity, Aramark, and many other extremely important issues. Please consider voting Carson Brock for this position. Please if you have any questions feel free to follow my campaign instagram @carbrock4vp or email me brockc3@wwu.edu! Thank you so much!
Round 1
Carson Brock - 859
N/A - 16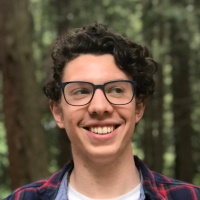 AS Vice President for Activities
Keenan Kaemingk
I believe it is very important to have a vibrant and energetic campus community. This past year I worked as an Assistant Director for AS Productions. I have helped put on concerts, films, underground coffee house events, and many other events. I am in the red square three times a week handing out drinks, stickers and promoting our upcoming events. I am a member of the AS Finance Council and AS Leadership Council as well. Last year I also worked as a Student Director for Health and Wellness at WCC. I work hard to help put on new and fun events that everyone can access and enjoy. I think student clubs are extremely important to the campus community, and I will work to help all clubs and AS organizations feel supported. AS your VP for activities I will work to make all students feel connected and part of a community.
Round 1
Keenan Kaemingk - 854
N/A - 11