Challenge Program
OUTDOOR CENTER CHALLENGE PROGRAM
---
The Challenge Program is currently unable to fulfill program requests at this time due to staffing shortages. Please check back early Fall Quarter for updates.
Overview
The WWU Associated Student's Outdoor Center Challenge Program is accessible to WWU students, alumni and staff, as well as community groups.
Our mission is to offer a series of fun experiential activities aimed at providing groups with the opportunity to develop communication, leadership skills, trust, and cooperation. Emphasis is placed on providing a safe environment to explore issues of interactive group problem solving as well as personal growth through collaboration and individual challenges while being immersed in a unique outdoor setting.
The Outdoor Center's Challenge Program is a fun and energetic way to connect as a group, learn communication and teamwork skills, and get out of your comfort zone!
While we can't meet in-person right now for our games and high ropes course, the Challenge Program is offering virtual team-building sessions for groups of four or more. Sign up for a virtual Challenge session to play some games, have some fun, and get to know each other better in an online environment!
Challenge Through Zoom
Break The Ice
Duration ~ 1 Hr
Get to know each other better with an hour of fun, engaging online games! Geared toward groups who've just met, want to share some laughs outside of school or work, or just want to play some games together.

Get Out Of Your Comfort Zone?
Duration ~ 1 Hr
With games that focus on acting silly and spontaneous, this hour-long session is geared toward groups that want to break out of their comfort zones to share a goofier side of themselves.

Can You Hear Me Now?
Duration ~ 1.5 Hr
In a very virtual age, communication skills are more important than ever. These games focus on building positive, productive communication skills in a fun and engaging way.

Scavenger Hunt
Duration ~ 1 Hr
Work together to scour the internet for niche information, complete tasks, and unlock your next steps! This session is designed to help your team identify the different roles they take on in a group setting, and figure out how best to utilize each other's abilities so everyone can succeed together. 

Escape Room
Duration ~ 1.5 Hr
Solve puzzles to unlock the virtual "door" of your room- and escape together! This session is focused on helping your team communicate, problem solve, and learn to rely on one another for group success.
Philosophy
Our philosophy on the course is Challenge by Choice, which takes into account everyone's unique experiences and allows individuals to push themselves, but only to the extent they feel comfortable. 

Location
The Challenge Program's high and low courses are located at the Lakewood Watersports Facility on Lake Whatcom. The Lakewood Challenge Program offers a wide variety of options for meeting your group's unique goals through the use of different elements on our course. Approximately seven miles from Western Washington University's main campus, the course is accessible via WTA buses and has ample parking for individual vehicles. Parking is fairly limited, so it is appreciated if groups can van or car pool. Western Students can also enjoy the use of the Lakewood Lounge for free during the day of their challenge program. On-campus field-game focused programs may also be scheduled.

Contact
Please contact Grey Lee at as.challenge@wwu.edu or call the office at 360-650-7532 for more information about the challenge course or to book a program.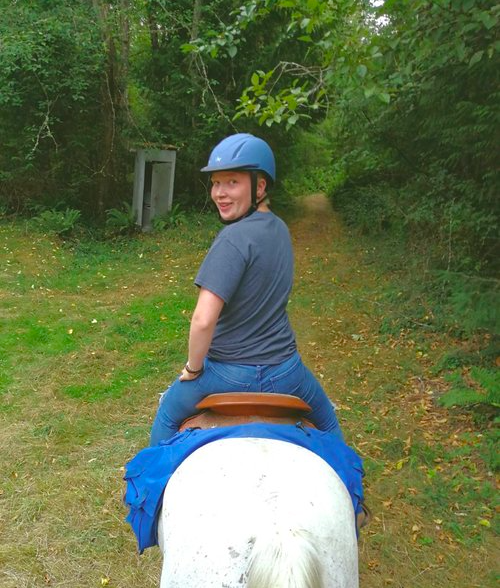 Office Hours:
Monday 2 PM - 5 PM
Wednesday 2 PM - 5 PM
Friday All Day
Weekends 10 Am-5 Pm