Outdoor Center
---
Inspiring Discovery & Community at WWU
The Outdoor Center enhances opportunities for students and other members of the WWU community to involve themselves in outdoor recreation activities. The Outdoor Center provides a spectrum of programs, resources and services to enable the students, faculty, staff and Alumni Association members to safely participate in a variety of activities, develop and refine skills, practice environmental responsibility, and interact with each other and members of the local community.
What Do We Have To Offer?
WOOT (Western Outdoor Orientation Trips)
and MORE!
---
CONTACT OUR COORDINATORS
---
Equipment & Bike Shop Coordinator | Bella Bedard (she/her)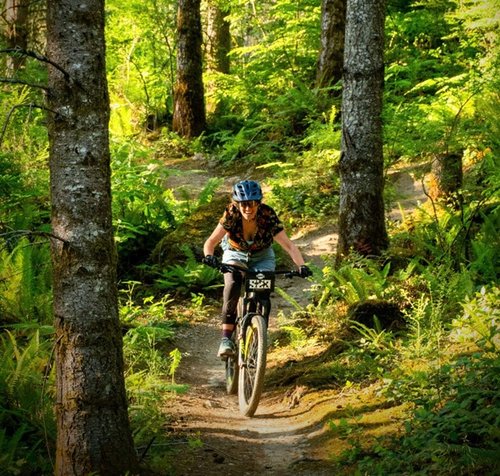 Heya! I'm Bella (she/her), and I'm studying business and sustainability.
I love all things outdoors (maybe with the exception of mosquitos and steep tallis fields), so this school year you can find me in the OC, library, mud-covered ripping around Gailbraith, or touring around Baker with friends.
As a newish biker myself I'm stoked to help the OCs bike and equipment rental shop be a place that empowers more folks to find their joy recreating out in the woods, and am super excited to help people of all skill levels get out on bikes. Hope to see you out there, happy trails!!
Email: asocesc@wwu.edu
Phone: (360) 650-3112
---
Excursions Co-Coordinator | Kateri Rinallo (she/her)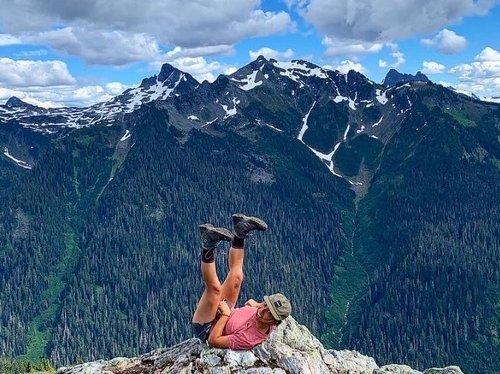 Hey y'all! My name is Kateri (she/her) and I am studying Elementary Education with a focus on Language, Literacy, and Cultural Studies. I grew up near the water and often joined my family in sailing, kayaking, crabbing, and biking. Whether it has been on the trails backpacking or running, water via boat, two wheels, skis, or snowshoes, I am grateful to be a guest on this beautiful land. Community is vital to me and I am stoked to build a culture of inclusion here. I passionate about making sure everyone has access to the outdoors and is able to find their space within outdoor recreation. Come say hello anytime, you may find me at the outdoor center sipping my favorite oatmilk chai tea :)
Email: as.oc.excursions.coord@wwu.edu
Phone: (360) 650-7677
Excursions Co-Coordinator | Britta Sloan (she/her)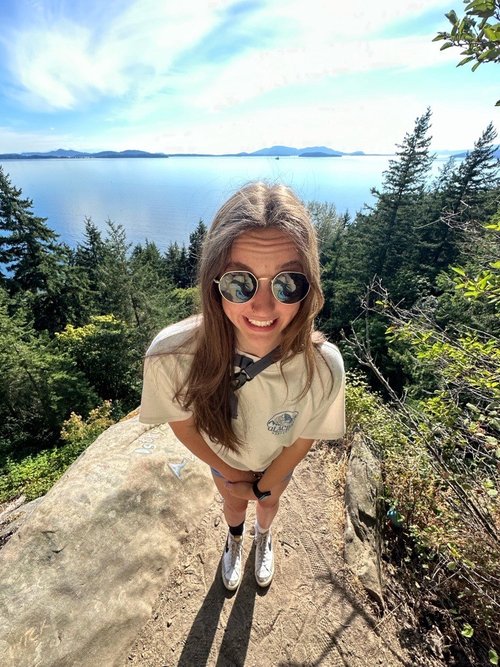 What's up! I'm Britta (she/her) and I am studying Biological Anthropology! Being originally from Colorado, I have always loved spending time in the outdoors! From skiing, to hiking, to climbing, I love that Bellingham is such an amazing outdoor outlet! I love late night baking, thunderstorms, my cat (of course), bouldering, and so much more! I'm stoked to help get y'all out and involved in the outdoors! Come on down to the Outdoor Center for a ripping and roaring time! :))
Email: as.oc.ex.asst.coord@wwu.edu
Phone: (360) 650-7677
Engagement and Outreach
---
Marketing and Resource Coordinator | Parker Eckardt (she/her)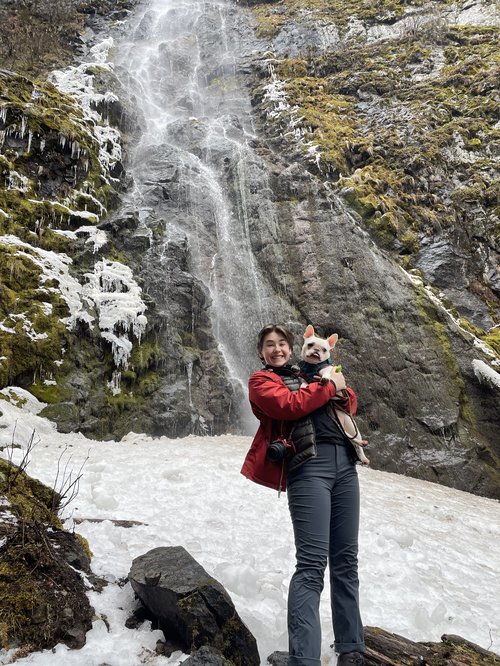 Hiyo! I'm Parker (she/her) and I'm originally from the Chicago area but I've been in the beautiful PNW for a few years now, where I've spent a ton of time hiking and backpacking in the incredible nature that surrounds us. I'm currently double-majoring in Spanish and Environmental Studies, and minoring in Dance and Latin American Studies! Some things that I love include photography, soup, dancing, my friends, and pickles. I'm also learning to play the banjo! So super excited to help welcome you all into the Outdoor Center, come say hi!
Email: as.oc.marketing@wwu.edu
Phone: (360) 650-7676
Stay In Touch
Instagram: WWUOUTDOORCENTER
Facebook: AS.OCofWWU