Campus Location
On-Campus Challenge Programs
The Challenge Program is currently closed and not offering programming.

Japanese Maple
1-2 Hour Program (between 9am-6pm)
Taking place on Western's campus, the primary focus of this program is having fun while getting to know one another. With use of the activity bag, facilitators engage participants in games and initiatives to meet the group's desired outcomes. This program can be tailored to fit the needs of university organizations and groups while breaking down barriers to trust, communication, and group cohesion. These activities can be facilitated just about anywhere on campus and can accommodate a wide variety of group sizes.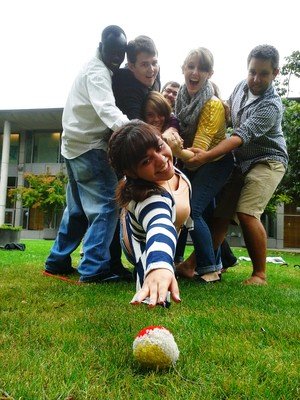 Sapling 
No Time Limit
Rent our bag of portable games and activities to create a unique team building experience wherever you like! No limitation on group size and no facilitator needed. When renting the game bag, pick it up and drop off at the WWU Outdoor Center. Not limited to just on-campus use, you may take use the game bag wherever you like.