Rentals
We're open Monday - Friday 10:00am - 4:30pm
---
We have a little bit of EVERYTHING outdoors - whether you're going camping or climbing, skiing or kayaking, we can help you get what you need. Our Front Desk staff is knowledgeable in proper gear and sizing to tailor your rental to what will work best for YOU!
Equipment and Pricing:
---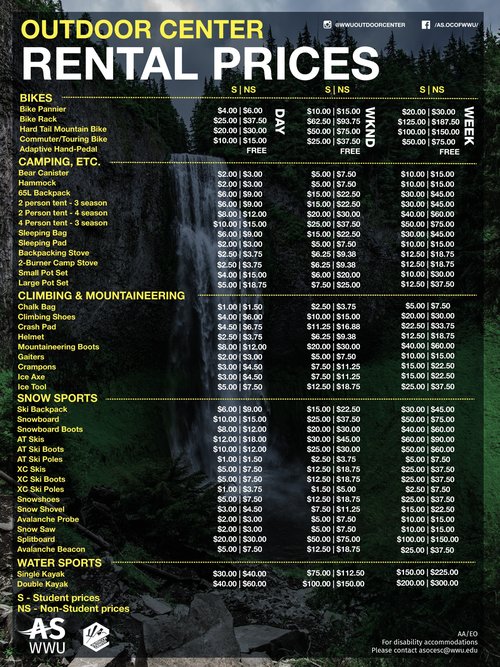 How do I find it?
We are located on the bottom floor of the Viking Union, in Room 150 by North Garden Street + VU Parking Lot next to the Viking Union West Elevator.