Rentals
We Will be Returning to Normal Operations and Pricing Starting Summer Quarter 2021!
Rental Shop Hours
Monday - Friday 12:00pm - 4:00pm
Equipment and Pricing: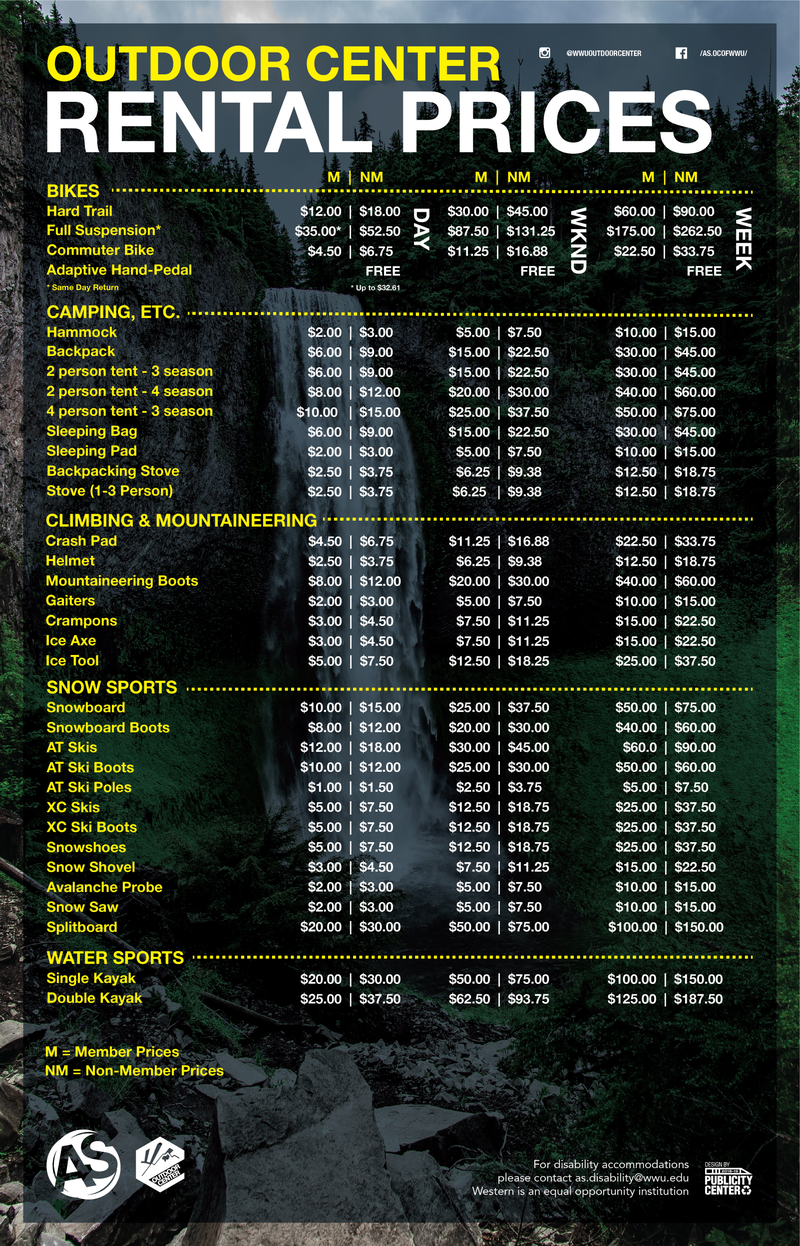 Maximum 1 Rental Customer Allowed in the Shop at a Time, Unless You are From the Same Household.
How do I find it?
We are located on the bottom floor of the Viking Union, Viking Union 150 (on North Garden Street).