Western Outdoor Orientation Trips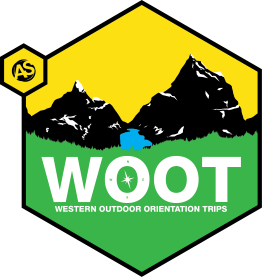 "Western Outdoor Orientation Trips aims to support, enhance, and ease the transition into Western for first-year students through outdoor adventure!"
We are excited to announce that Western Outdoor Orientation Trips are back and better than ever for the incoming class this Fall! We are in the final planning stages and registration will open May 17st.
All WOOT trips will be offered the week prior to Fall Quarter beginning. Trips will begin on Sunday, September 17th and return to campus Saturday, September 23rd.
This year we will be offering an array of Sea Kayaking and Backpacking trips! Check out the "Wilderness WOOT" tab for more information!
IS WOOT RIGHT FOR ME?
Are you an incoming student? Then WOOT is right for you! Regardless of your prior outdoor experience or physical abilities, WOOT is designed for ALL levels of ability.
WOOT provides a unique opportunity for first-year students to spend a week adventuring in the Pacific Northwest with a group of fellow students prior to their first quarter at WWU. Harnessing the transformative power of the outdoors, WOOT offers an enhanced orientation experience in which students forge friendships, learn backcountry and outdoor skills, gain mentors, and make incredible memories. WOOT leads to stronger and more meaningful connections that can contribute to an impactful and fulfilling Western experience, boosting students' academic success.


Program Specific Questions:
Viking Outdoor Recreation Program Coordinator
Ben Crandall
360-650-7579
Crandab2@wwu.edu
---